The Lord-Lieutenant of Rutland reopens Vista's Oakham charity bookshop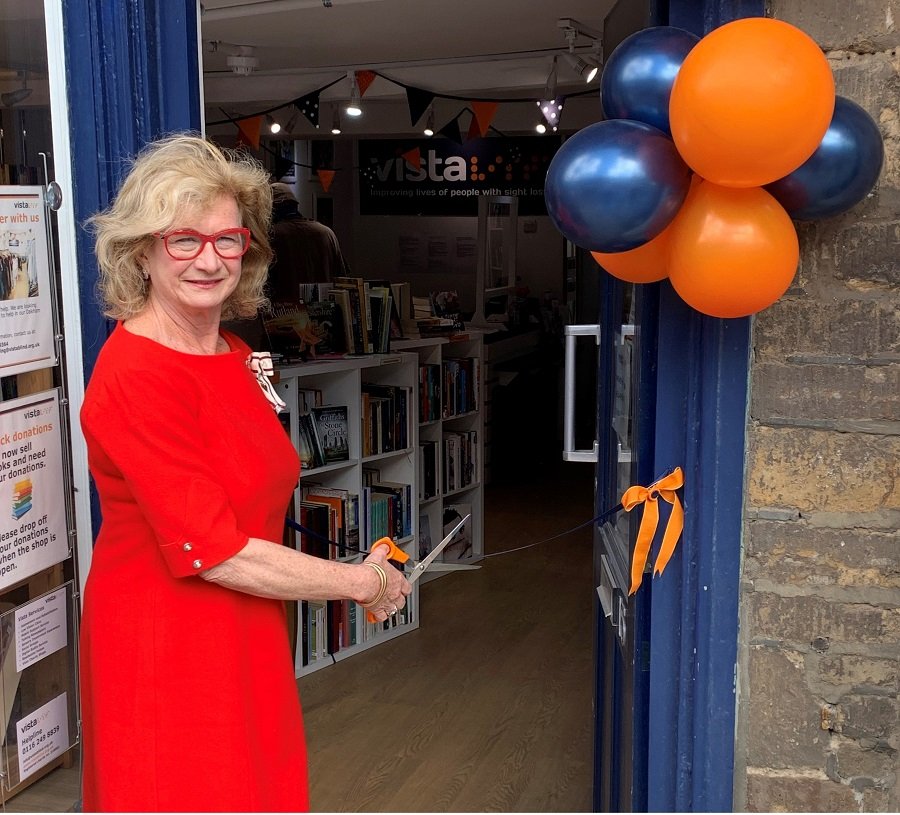 Our Oakham charity bookshop, 15 High Street was officially declared open by The Lord-Lieutenant of Rutland.
The shop has been transformed into a volunteer-led bookshop and Vista are looking for more volunteers to join our dedicated team.
There are many roles available at the Oakham charity bookshop and we can work around other commitments to find hours that suit you, so if you want some experience on your cv or have some time to spare, get in touch. We will provide full training, a wonderful working atmosphere and the chance to be part of a charity that make you feel like part of the team.
The Lord-Lieutenant of Rutland, Dr Furness said;
"Vista do remarkable work enabling people of all ages with sight loss to be as independent and fulfilled as possible. I am delighted to be opening the Rutland Vista shop. My hope is that all the clearing and sorting we all did during the lockdowns can be put to use to make beneficial impact on people's lives. I am sure that one person's clutter is another's treasure and I urge everyone to come and do some bargain hunting – and support a great cause whilst they do so."
By volunteering with us in our Oakham charity bookshop, you will not only be making a difference to the lives of people with sight loss as well as supporting the community, but you will learn skills, make friends and most importantly you will have fun. Interested? Then please get in touch today by calling our Volunteer Development Manager, Ray; on 07967 799364 or email at volunteering@vistablind.org.uk.