Mark Van Allen completes the 2020 40th Virtual London Marathon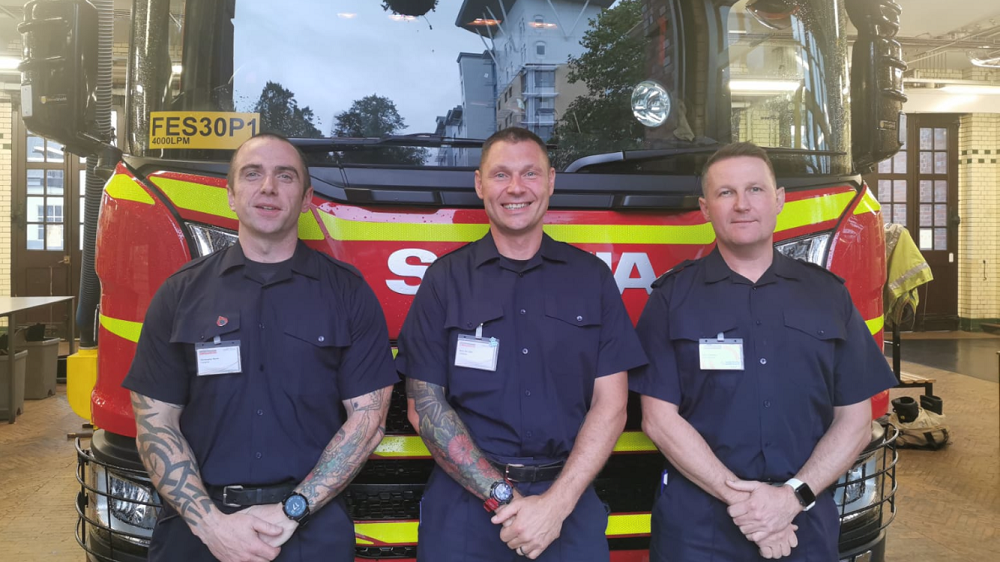 On Sunday 4th October, Mark Van Allen ran the Virtual London Marathon in memory of his dad who was a Vista beneficiary.
Mark started at 8:00 am and finished the Virtual London Marathon around Rutland Water in just 4 hours and 9 minutes.
Mark said: "The Virtual London Marathon is a massive thing for me. My father was supported by Vista. He had a stroke which took 80% of his sight."
Mark added: "Vista helped dad get back on his feet and taught him all the very basic things that he needed to do."
Mark is a Fire Fighter and on Sunday, he was accompanied by three other Blue Watch members. Watch Manager, Rich Featherby, and Fire Fighter, Chip Byrne, who completed a half marathon and then cycled the rest of the way. Aaron Sherwin also accompanied the three of them to carry much-needed supplies for the runners.
Mark hopes to run the actual marathon in London next year for Vista and continue his fundraising.
There's still time to sponsor him to help him reach his target for this year, please visit Mark's Virgin Money Giving page and show your support.