National Eye Health Week: Half Way Update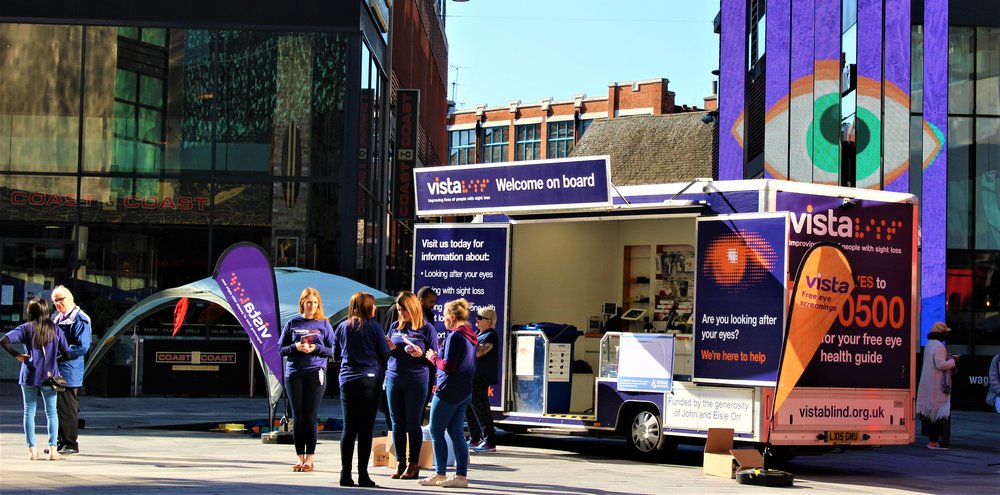 We are 3 days in to National Eye Health Week, and Vista has had a brilliant time. 
So far we have given free eye screenings to dozens of people and previewed the early years 'Let's get moving! Resource pack' to families and nursery practitioners. We have been joined by representatives of our perennial partners Irwin Mitchell, who volunteered members of staff to help talk to the public and get them more aware of their eye health.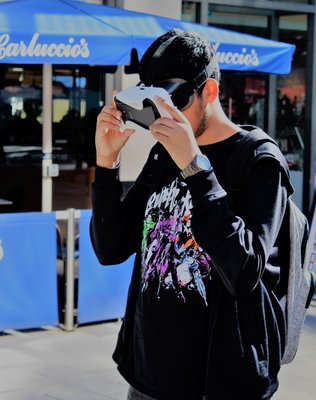 Vista have been using  virtual reality headsets  in the Highcross to show people how different eye conditions effect your vision, often with startling results. Many people we have spoken with so far this week were unaware that it's advisable to have your eyes tested every two years, with some members of the public admitting they hadn't been to the opticians in over 5 years. Following a free eye screening, some were quite quick to change their attitudes toward the health of their eyes. 
We are going to be in the Highcross for a further two days, continuing to preview and play with our early years resource pack, completing free screenings, and trying to educate as many people as possible about the need to pay attention to the health of your eyes.