New AMD spectacle lens trialled by local optician has 100 percent success rate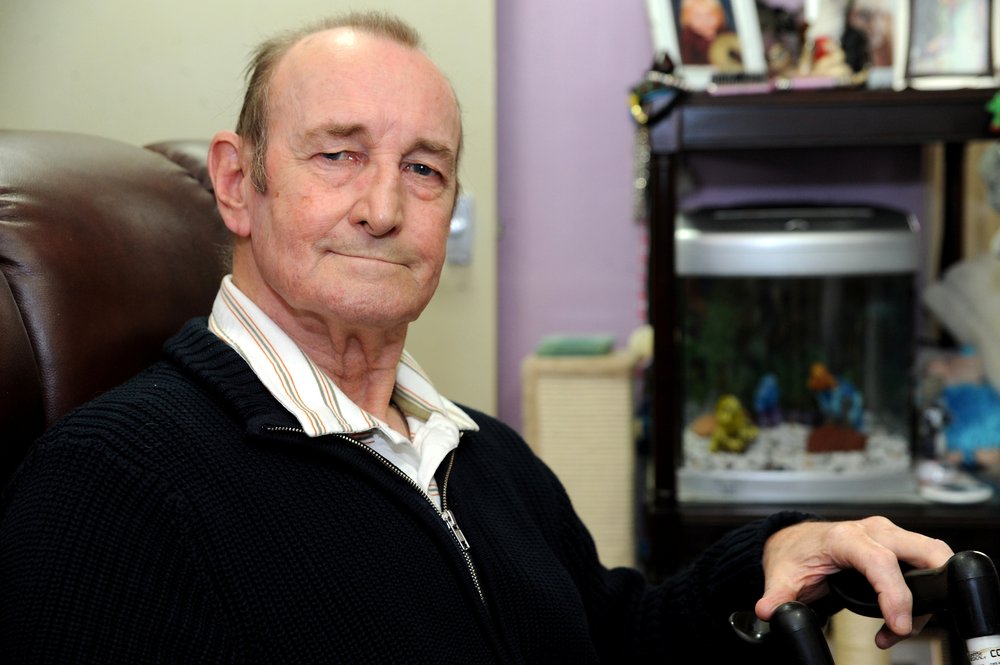 We have been supporting a local optician with trials of a new spectacle lens, designed to improve vision in people with Macular Degeneration (AMD).
The lens, which is stocked by Leicester independent opticians Henry Smith & Hamylton, has seen success in some patients, restoring vision by up to 45 percent.

We invited service users with AMD to try out the lenses free of charge in the practice, to see if they could improve their vision. Henry Smith & Hamylton conducted the consultations and have recorded the results. 

Christopher Skelton FBDO, Specialist Services Dispensing Optician at Henry Smith & Hamylton, said: "To date I have tried them on over 185 people, and during the consultation I have been asking the wearer to rate their vision from 1-10 before, and while wearing the lenses. I recorded the results and, amazingly so far, 100 percent of patients who have tried them have seen some improvement. Some little but some have seen significantly better and exceeded my expectations."

"As we're all individuals, and everybody's eyes and maculars are different, it's been impossible to know if the lenses will work for someone without trying them. That is why we are keen to carry out as many trials as possible, so please get in touch if you are interested in taking part."

There are a number of basic optical features combined that makes these lenses unique. The thickness and curve of the lens magnifies the image by six percent for distance, the prism shifts the image to a different and hopefully healthier part of the macular, which is less affected by the macular degeneration and the lenses also benefit from a contrast enhancing tint.

John Thorne, who is supported by us, had an incredible reaction when he tried out the lenses. He said: "I'm blind in my right eye and have no central vision in my left eye, and normally I have to look sideways and use my peripheral vision. When I put the glasses on it felt as if my vision was lifted up, and I was looking over the black dot which takes up my central vision.

"It was mind blowing, I couldn't believe the difference the lenses made. It was quite an emotional experience, I was able to see the optician speaking and his face clearly, and it made me think how I would be able to see my two great grandsons clearly for the first time too."

There is no obligation for people taking part to purchase a pair of lenses, however if they would like the option to buy clip over lenses or prescription lenses, both are available.

To find out more information or if you are interested in taking part in the trial, please contact Henry Smith & Hamylton Opticians on 0800 085 1821 or email specialistservices@smithandhamylton.com