Oakham charity shop celebrates first anniversary with free cake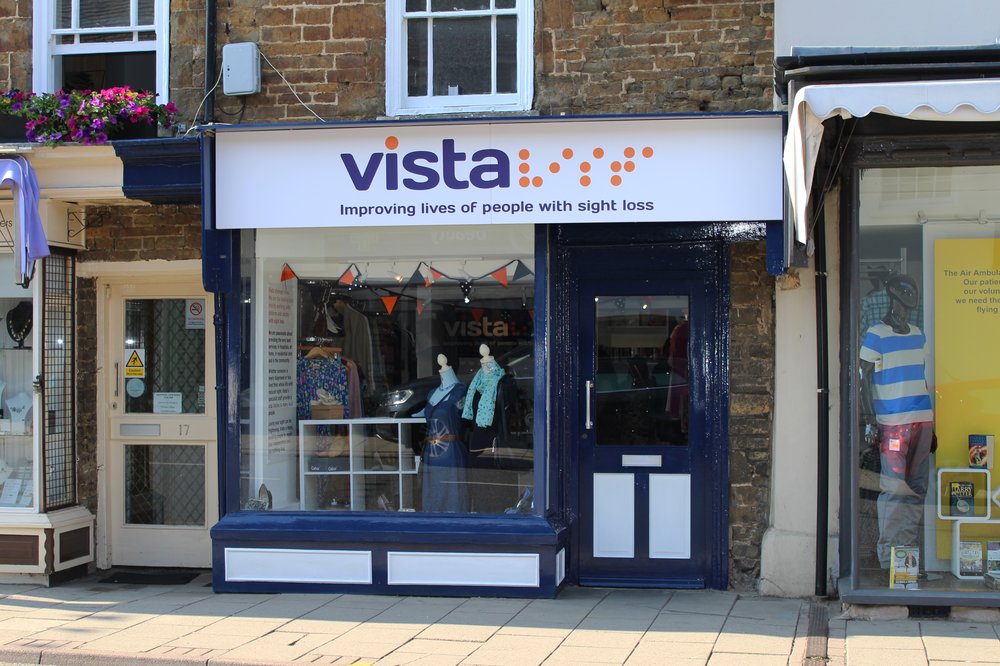 We are inviting people to join us for a piece of cake to celebrate our Oakham charity shop's first birthday on Friday 24 June, 11am - 2pm. 
We are also using the opportunity to thank all our volunteers who have generously given their time to help in the shop over the last twelve months, and encourage new volunteers to join the team.
Sally Thomas, Retail Operations Manager, said: "The shop in Oakham is the first charity shop we have ever opened, so it will always have a special place in my heart. Over the last year we've had new volunteers join our team, had lots of donations brought into us, and have had the chance to get to know the local community. 
To celebrate, we're inviting people to come and join us for a free piece of cake and would encourage anyone who is interested in getting involved with the charity, to come along and have a chat with us."
The Vista charity shop is located at 15 High Street, Oakham, and sells high quality donated goods, including clothing, books and bric-a-brac, as well as a selection of assistive technology for people with sight loss.
For more information, please visit our charity shops page.