Oakham charity shop opening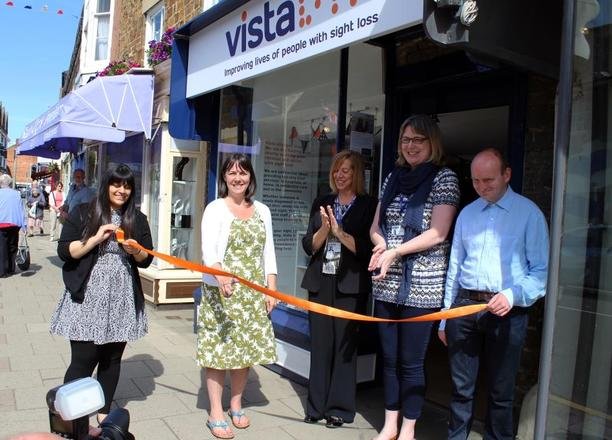 Our charity shop has officially opened in Oakham High Street, and is selling high quality donated goods including clothing, books and bric-a-brac.
The shop also stocks a selection of aids to daily living for people with sight loss, such as large button telephones and talking clocks.
Retail Operations Manager, Sally Thomas, said "This is a really exciting venture for Vista, and we're currently looking for people to join us and help make the shop a huge success."
"We are on the look out for enthusiastic and committed volunteers to help serve customers, sort donated stock and manage the shop floor. If you are interested and can spare a few hours each week, we would love to hear from you."
For more photos of the launch and our shop, visit our Facebook album.