Our Applegarth home marks its 30th Birthday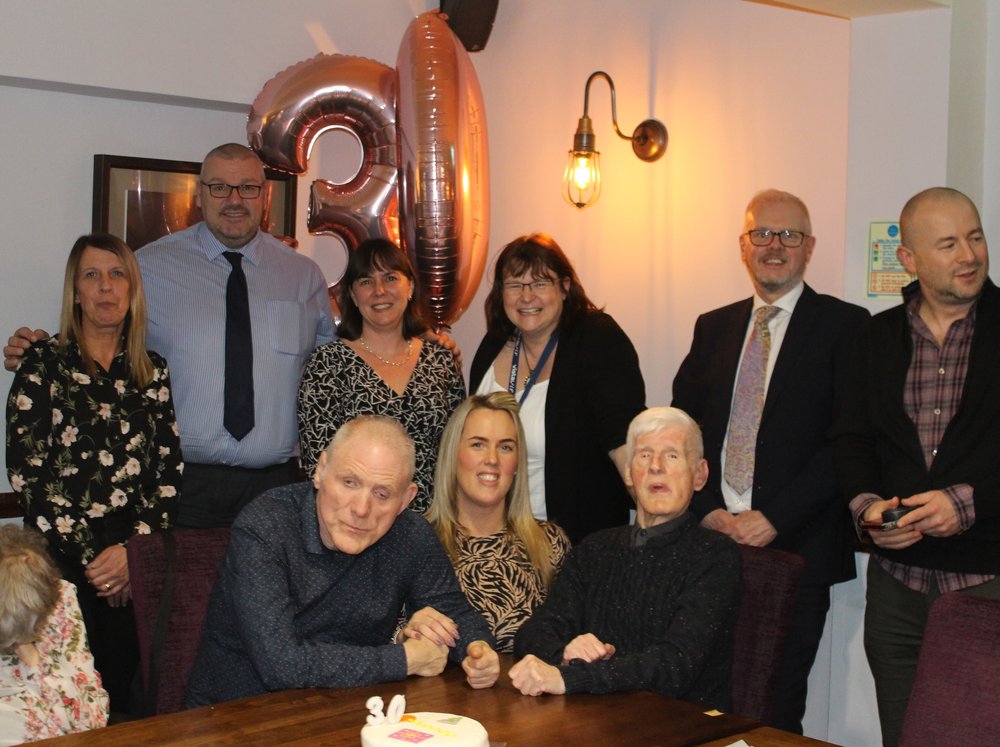 We had a double cause for celebration, following Applegarth's CQC 'Outstanding' rating and their recent 30th birthday. 
On Tuesday 28th January, staff and residents at the Applegarth home, the leadership team and Trustee Paul Ryb gathered together to mark the occasion with lots of tea and cake!
Emma Hopper, the Registered Manager of Applegarth said: "Our Applegarth home has grown both in terms of staff and the number of people it supports, enabling them to continue doing the things they want to do and we are so proud of our Outstanding rating."
Emma added: "It was great to spend the afternoon with so many members of staff and residents from the home. Over the past 30 years, I've had the delight of getting to know them all. And, we remain committed to providing the highest quality of care for adults affected by visual impairment and learning disabilities."
Vista's Applegarth residential home, provide dedicated person - centred care for those with complex needs. Each resident is encouraged to make decision for themselves to maintain as much control over their life as possible. Situated in the heart of Leicester Forest East, with convenient transport links to the city centre, Applegarth is set back from the main road in beautiful surroundings. 
Steve Payne, Operations Director said, 'this is the highest rating that CQC offer so this is a fantastic achievement by Registered Manager of Applegarth, Emma Hopper and her team, its a wonderful home with a great team of staff and they are all absolutely thrilled.
Follow our Facebook page to see more photos of the Applegarth's 30th-anniversary celebrations or visit our residential page for more information about the home.