People with sight loss get active at Parklands Running Session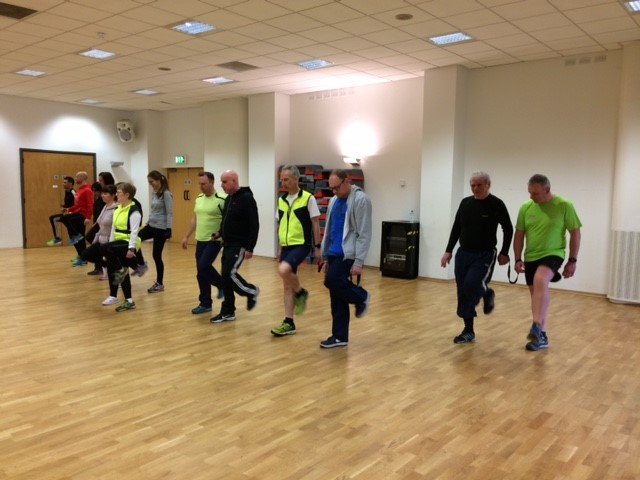 On Saturday 18 March, six adults with sight loss took part in a running taster session at Parklands Leisure Centre, Oadby.
The event was open to all fitness levels and abilities, providing a fantastic opportunity for people with sight loss to try out sport.
Participants were matched up with trained guide runners who had kindly agreed to support the event. Haseeb Ahmad, a local runner who broke the world record for a Visually Impaired Ironman last year, also attended the event to provide advice and support.
The session started indoors in order to allow participants to get used to being guided. As their confidence increased, the session moved outside to Brocks Hill Country Park. The runners used a path circuit to walk, jog and run at a pace which suited them.
Sarah Leadbetter, one of the participants, said "I never thought I would try running, but I had a go today and really enjoyed the session. My guide dog, Kiki, is not normally so noisy, it seemed she wanted to join in too!"
Sara Davies, Run Leader, said "I'm pleased that so many people took part, and the session went very well - fingers crossed that they will continue running."
For more information about our events, please visit the events page.