Santander bring Vista's elephants home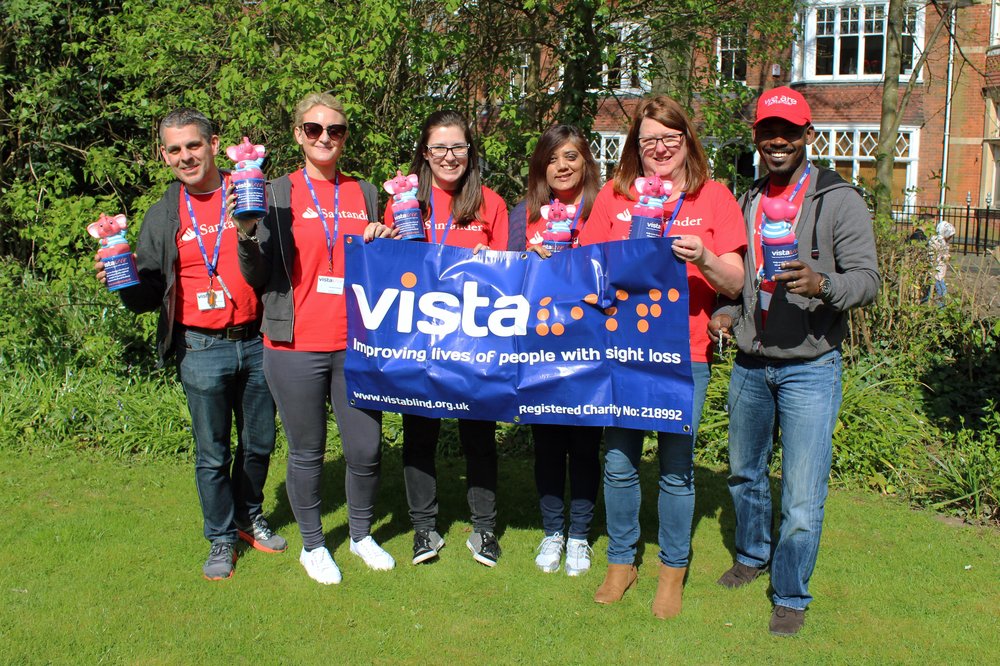 Volunteers from Santander have collected almost £4,000 for Vista.
The bank employees, based at the Carlton Park offices in Narborough, spent two days gathering our Victor the Vista Elephant collection boxes from various locations across the county.
Two teams of volunteers navigated their way through Leicestershire streets and villages to collect money generously donated by the public, which brought in a total of £3,811.28.
Alison Carlin, who co-ordinated the Santander Discovery Days, said: "This is the third year that we have volunteered for Vista. We really enjoy having a day out of the office, working together as a team whilst collecting funds that will provide vital support and services for local people with sight loss."
Becky Poole, Community and Corporate Fundraiser, said "A huge thank you to Santander, we simply couldn't do without the support of box collector volunteers."
"We are working on placing more Victor collection boxes across the county, so please get in touch if your shop counter or reception desk is looking for a welcoming elephant friend!"
If you would like to volunteer as a box collector or would like one at your premises, please get in touch with our Fundraising Team on 0116 249 8801 or email fundraising@vistablind.org.uk