Sask Optics raises funds for Vista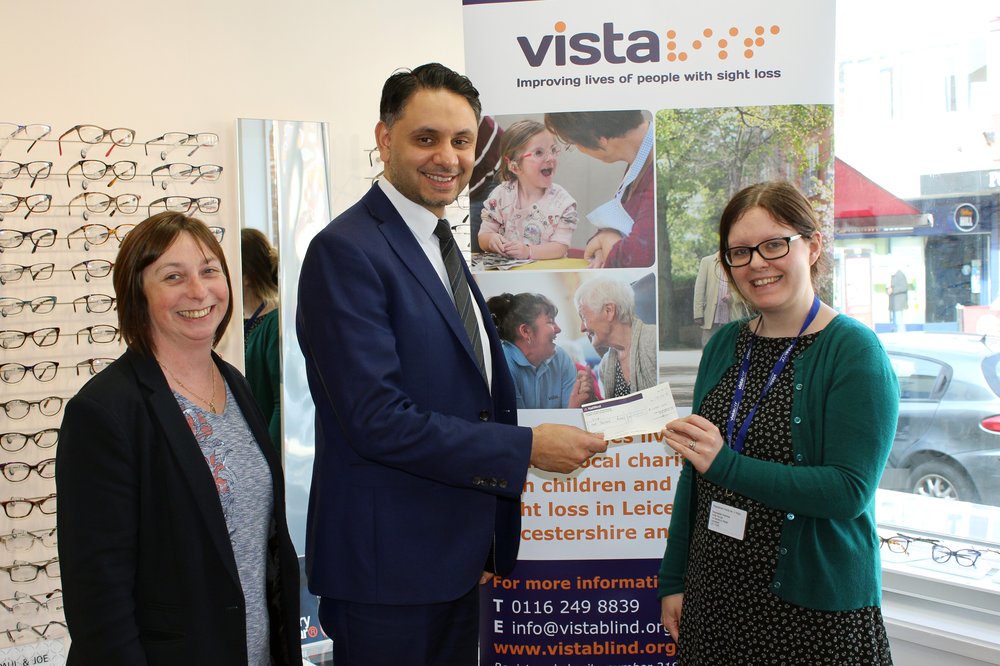 A Leicester based Optician has started a partnership with Vista, raising £1,000.
Sask Optics on Queens Road in Leicester, is a local optician who wanted to support us. Last month they ran a campaign offering anyone who came in for a full eye test money off their glasses and donated the cost of the full price eye test to Vista, raising a magnificent £1,000 throughout February!  
Mr Shockat Patel owner of Sask said "We wanted to support Vista as the local sight loss charity, so we generated this promotion and had a lot of interest from the local community. We're very pleased with the amount raised and know it will help to support Vista in the many services they provide."
Becky Poole, Community and Corporate Fundraiser at Vista said "We are delighted Sask chose to fundraise for us, raising a fantastic amount of money and we appreciate their support. We look forward to working with them on future campaigns." 
Sask Optics can provide tailored eye examinations to meet your requirements, with bespoke frames and offer specialist clinics. To find out more about Sask Optics visit www.saskoptics.com, email shockat@saskoptics.com or call 0116 244 8244.
For more information about fundraising for us, visit our fundraising page.