Scraptoft Golf Club raises £5,000 for social groups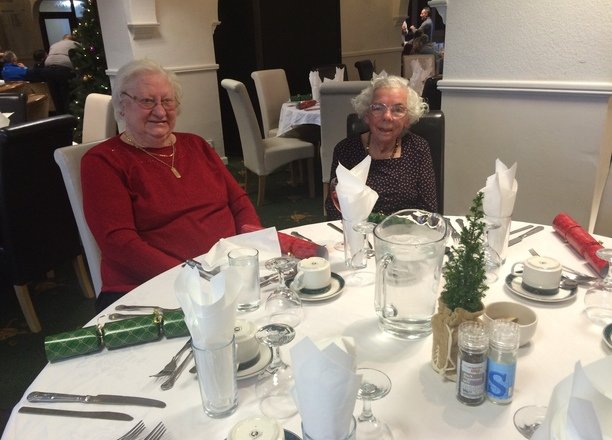 Scraptoft Golf Club has raised £5,000 for our social groups. Since being chosen as Charity of the Year, members of the golf club have hosted coffee mornings, raffles, and golf competitions.
Barbara and Monica, who regularly attend the Thurnby Lodge social group, were delighted to be invited to receive the final cheque of £5,000. They were treated to a lovely Christmas dining experience attended by over 100 people at the Captain's Bell event on Sunday 13 December.
When accepting the cheque Barbara said: "Thank you for the generosity and for inviting us to receive this cheque today, we feel like special VIPs. We wish you all a very Merry Christmas and healthy New Year."
Ann Henry, who managed the partnership on behalf of the golf club, said: "It was very humbling to spend time with Monica and Barbara on the presentation day who both had a wonderful time, I do hope I get chance to meet them again soon. 
"I still can't believe how much the final cheque was for – I am so thrilled and would love to continue supporting Vista and encourage other golf clubs to do the same."
To find out more about working with Vista, visit our corporate partnerships page.