Sunrise City 'Couch to 5K' is here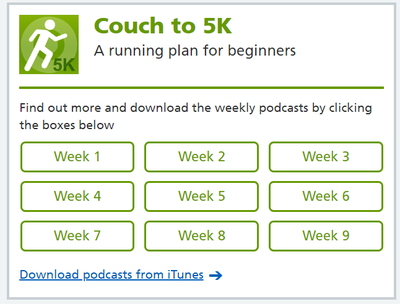 Whether you're a seasoned runner or completely new to distance running, the best way to get ready for any run is a plan. Luckily, the NHS have a perfect 9-week plan to guide you from the couch to going the full 5K.
The pace of the 9-week running plan has been tried and tested by thousands of new runners.
The programme is designed for beginners to gradually build up their running ability, from starting with gentle walks with a couple short jogs up till you can eventually run 5Km without stopping. It is the ultimate way to get yourself prepared for the Sunrise City 5K, taking place on Friday, 10th of May.
Vista team members are already working their way through the guide and have found it a perfect way to get themselves back into fitness. Laura, who works in the Leicester Ageing Together team, has said "it's so much easier with a guide. The build up is slow and easy, and you can feel yourself getting better."
The plan comes as an App for both iPhone and Android, online, or as a podcast where you will be coached through each session by your own audio trainer. With so many options to choose from, you can be assured that you're always able to access the plan.
The NHS Couch to 5K plan is available here: https://www.nhs.uk/live-well/exercise/couch-to-5k-week-by-week/