Syston social group's cream tea treat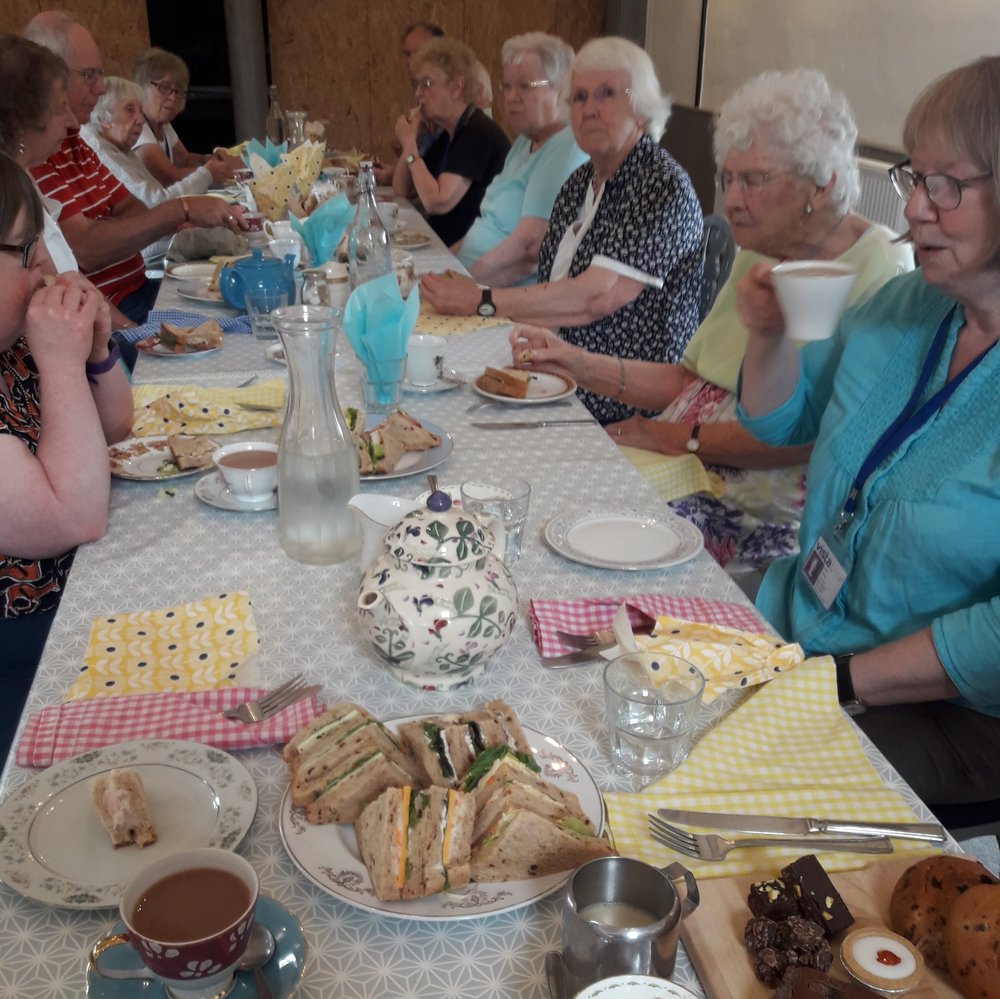 On Thursday the 18th of July, the members of Vista's social club in Syston were treated to a wonderful afternoon tea. The day out was only made possibly after a very kind donation from the Wreake Valley Rotary Club, which allowed the group to afford such a lavish, summery afternoon. 
After the generous funding, the group were able to treat themselves to a traditional cream tea, with all the trimmings of course. Although there was much discussion about which order the jam and cream have to go. 

There was also time to celebrate the hard work of the Syston volunteers. Vista's social groups are a vital part of the community, and it is many of the attendees only chance to get outside and interact with other people, reducing their isolation keeping them happy.  Without the dedication of our volunteers the group would not be able to have nice days out or have half as much fun as they do.