Tony will be walking 10,000 steps throughout March for Vista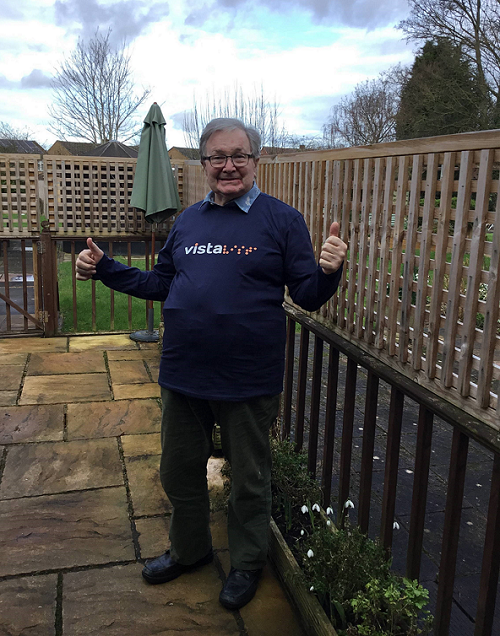 Tony, a resident at Vista's Kathleen Rutland home, aged 84 is taking part in Vista's 10,000 step fundraiser.
After recovering from coronavirus, Tony wants to improve his health and wellbeing by challenging himself to walk 10,000 steps during March to raise money for Vista.
The people we support face challenges every day and Covid 19 has meant our fundraised income has fallen dramatically at a time when the people we help need our support more than ever.
Together we can continue to support people in Leicester, Leicestershire and Rutland who are living with sight loss.
Paul Taylor, Vista's Corporate and Community Fundraiser said;
"We'd love for people to get involved with this and help raise money for Vista. It's such a simple activity that everyone can get involved in and a great one for children."
To show your support for Tony or to sign up to Vista's 10,000 step challenge, visit https://www.justgiving.com/campaign/10000-steps-for-Vista