Vista Awarded CQC Outstanding Rating at Applegarth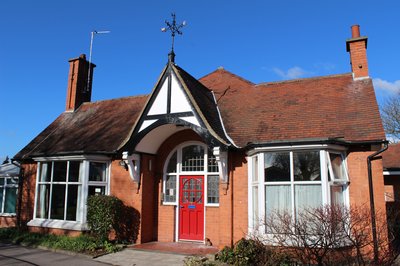 Vista is delighted to announce that our Applegarth Home has been presented with an "Outstanding" rating following a recent unannounced CQC Inspection.
This is the first time in Vista's 160-year history that one of our Residential Homes has achieved an overall "Outstanding" accreditation.
Vista's, Applegarth residential home, provides dedicated person centred care for those with complex needs. Each resident is encouraged to make decisions for themselves to maintain as much control over their life as possible.
Stephen Payne, Operations Director said: "This is the highest rating that CQC offer so this is a fantastic achievement by Registered Manager of Applegarth, Emma Hopper and her team, it's a wonderful home with a great team of staff and they are all absolutely thrilled".
This is also cause for a double celebration because it coincides with Applegarth's 30th birthday which was last month.
Find out more about all 4 of our residential homes for people with learning disabilities and for older people with sight loss and dementia but visiting our website on http://www.vistablind.org.uk/how-we-can-help/residential-support/  or call us 0116 249 8839 at to learn more.