Vista celebrates Carers right's day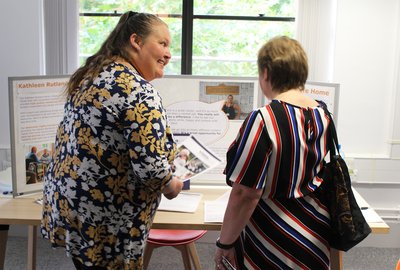 Having the right information at the right time can make all the difference when you're looking after someone. Vista supports dozens of people who live caring for others with sight loss. These people are often not represented by authorities and are unaware of their rights. With many working as full-time unpaid carers, it is vital that they are supported and are aware of their rights. 
Every day 6,000 people become carers but often it's not something we've planned for. Carers Rights Day focused on supporting people to prepare for the future through the theme: Caring for Your Future.
Carers Rights Day is held to:
Make carers aware of their rights
Let carers know where to get help and support
Raise awareness of the needs of carers
Caring can be extremely complicated, whether we're grappling with the benefits system or considering how to fund future care costs. Each strand is confusing but when all the strands are tangled, it can feel bewildering.