Vista employee enjoys Buckingham Palace garden party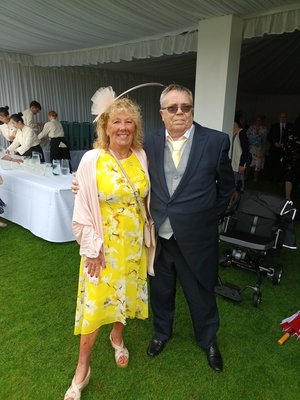 Julie Rudd, who is part of the admissions team at Vista attended a Buckingham Palace garden party on Wednesday 11th May.
The Royal Garden Parties are a way to recognise individuals for their public service. Vista nominated Julie in her retirement from her previous role as Registered Manager at Vista's New Wycliffe Home before the pandemic hit.
We want to recognise Julie's contribution to public service through the voluntary sector and in her substantial role as registered manager for 29 years along with her services as a volunteer and unpaid carer in the community.
Sadly, our efforts to celebrate such an amazing individual who has dedicated a significant part of her career to supporting residents' families and her staff teams were brought to an abrupt end with restrictions in place due to covid.
Steve Payne, Director of Care and Services at Vista said:
"It's with delight that Julie's nomination has been recognised again as she was due to attend the garden party that was cancelled due to Covid-19. I am truly thrilled that she has had the opportunity to attend the garden party along with having her contributions to society recognised."