Vista hosts young photographers' exhibition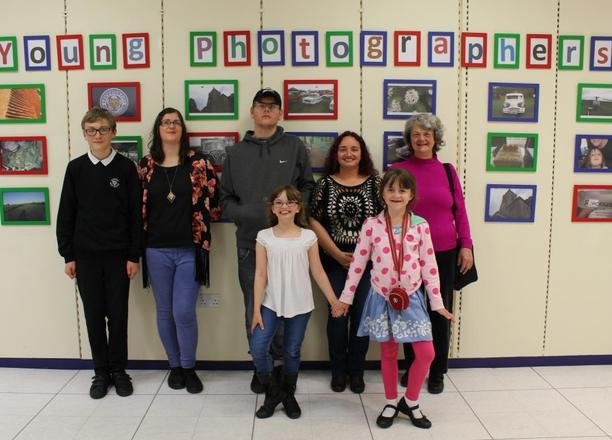 We are hosting an exhibition of photographs, snapped by local children and young people who we support. 
Taking place at the Vista Shop, the Young Photographers exhibition launched on Wednesday 3 June and is open to the public throughout the month.
The young photographers' project originated from the "A Question of Vision" exhibition in February, which featured the work of Leicestershire blind photographer and Vista Ambassador Brian Negus.
Vista's Chief Executive Paul Bott gave away 18 cameras at the launch event and provided training at Vista House, to encourage children and young people with sight loss to pursue photography. 
The group have taken over 300 photos in the last few months, and 60 of which are now on display as part of the Young Photographers exhibition. 
Paul Bott said "We hope the Young Photographers exhibition challenges the public's perceptions. We encourage people with visual impairments to take part in what is commonly known as a visual medium, as we believe that anything is possible when given the right technology and support."
The programme has resulted in many of the children and young people developing a keen interest in photography.
Isis Liddle, 9, said "The lessons were really good and I've learnt lots. I want to keep taking photos, I can see it becoming a hobby."
Holly Hamilton, 7, said "I definitely enjoyed taking pictures, it was really good taking photos of the swans. I'm going to keep taking my camera out and about."
Adam Hearn, 14, said "I've been taking my camera everywhere, going places and taking photos that I'd never taken before."
To find out more, visit our help for children and young people page.