Vista launches Business Club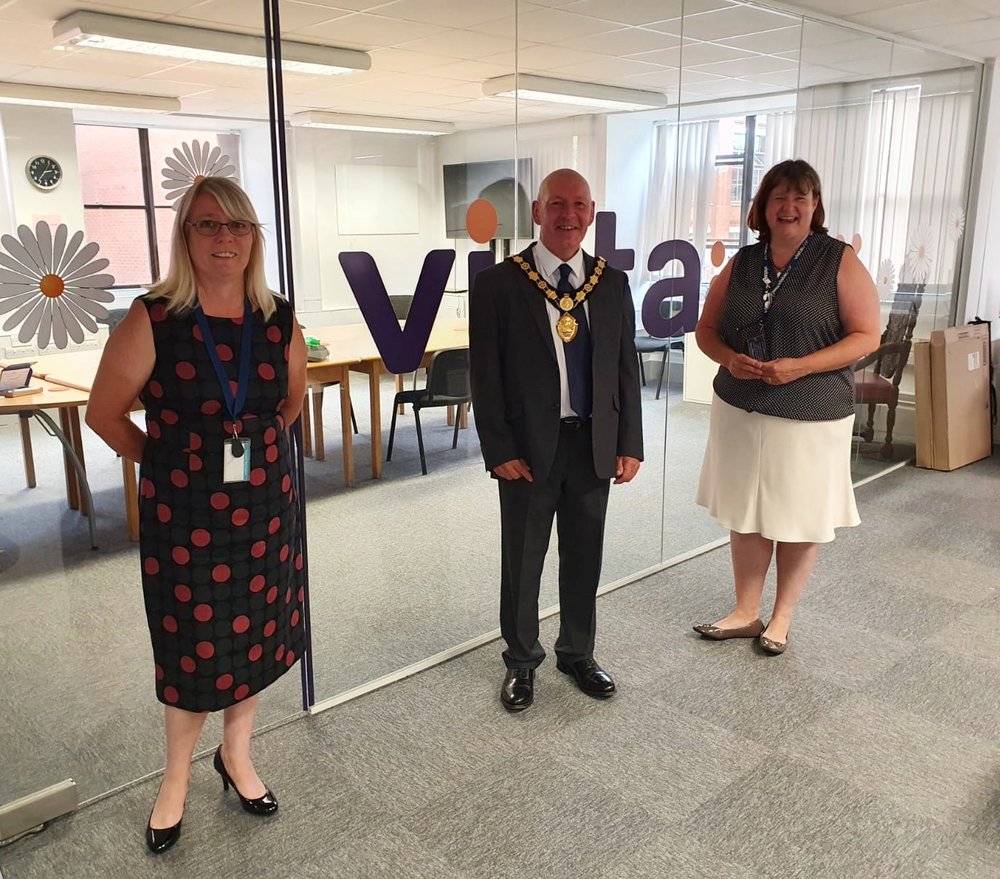 We are excited to announce that our Business Club called 'Viewpoint' was launched by Dave Andrews, former BBC Radio Leicester presenter and Deputy to the Lord Lieutenant of Leicestershire.
Councillor Stephen Bilbie, the Chairman of Harborough District Council also joined us to talk about his experience of working with Vista, as his nominated Charity of the Year. Chairman Bilbie undertook several fundraising events last year, including a static bike ride in his garden to simulate the original plan of cycling around the District – to date he has raised £1,856.00 for Vista and has many more events planned for the coming year!
Councillor Stephen Bilbie, the Chairman of Harborough District Council said:
"I was delighted to be able to visit the Vista offices this morning to attend the virtual launch of their new supporters Business Club.  I was very proud to be invited to address their guests, talking about my role as Chairman of Harborough District Council and my reasons for choosing Vista as the Chairman's charity during my term in office.  I really enjoyed meeting everyone (if only virtually) and wish Vista every success in this new venture". 
We also had Stephen Payne, Vista's Director of Care and Services who has experienced the most challenging year of his life.  Steve talked about the lows and the highs of 2020 and the relief and enthusiasm to put that behind us.
And of course, our meeting sponsor, Ben Powis, Operations and Marketing Manager from the Stoneygate Eye Hospital. Vista and the Stoneygate Eye Hospital have been working together for 18 months now and we are delighted that this partnership will continue with lots of plans for events and continued support.
Join us for our next Business Club meeting on Friday 20th August and find out how we can help your business feel confident when working and engaging with people with sight loss.
For more information, please contact Amanda at amanda.mcfarlane@vistablind.org.uk or call her on 07715 078789.