Vista opens new shop in Syston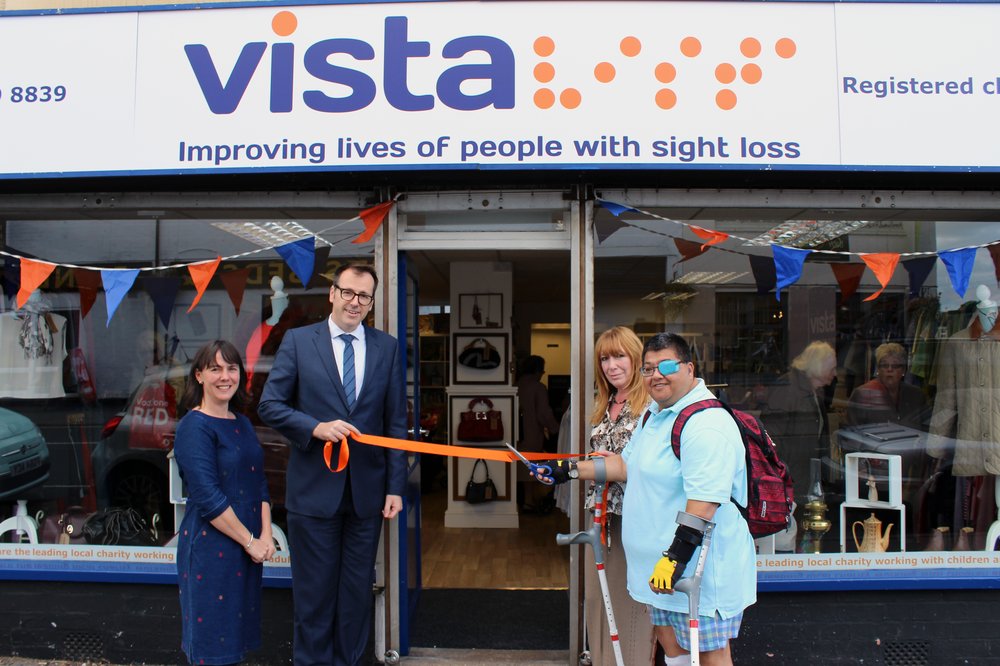 Our third charity shop is now open to the public in Syston town centre. The doors officially opened on Thursday 6 October with a ribbon cutting by Sue Alexander, a lady supported by the charity.
This is Vista's third charity shop opening, with the first two shops opening in Oakham and Loughborough last year.
The shops sell high quality donated goods including clothing, books and bric-a-brac.
Sally Thomas, Retail Operations Manager, said "This is a really exciting venture for Vista, and we're currently looking for people to join us and help make the shop a huge success.
"We are on the lookout for enthusiastic and committed volunteers to join our team, whether it's sorting out donated stock, serving the customers, helping with window and shop displays, or adding value to items by upcycling.
"If you have an interest in shop work, a passion for fashion, love music, bric-a-brac or books, are into up-cycling, or want to work in retail, we would love to hear from you."
The shop is located at 1258 Melton Road, Syston, Leicester, LE7 2HB. For more information about volunteering or donating stock, please call Kim Loughborough on 07715078763.