Vista is successful at the Leicester Mercury Carer of the Year Awards
Our three shortlisted finalists were invited to attend a lunchtime event at the Mercure Hotel in Leicester, bringing together people from across the caring professions. As the results came in, we were please to announce that... 
Teresa Tarrett from Kathleen Rutland Home won Care Home Worker of the Year!
Jaci Duncan and Fiona Hind were both runners up for their categories - a fantastic afternoon for all! 


Teresa Terrett our winning nominee for Care Home Worker of the Year works at Vista's Kathleen Rutland Home as a Care Assistant and Activities Coordinator. Teresa has implemented a range of activities including bingo, a knitting club, homemade card making, as well as 'everyday' tasks specifically for the residents who have dementia. Teresa was nominated by Vista's care home manager Charlotte Jackson who said, 'I have worked with Teresa for almost two years and she has been a fantastic addition to the team. She shows such passion in her role as activity coordinator and the residents enjoy her company and feel very comfortable around her'.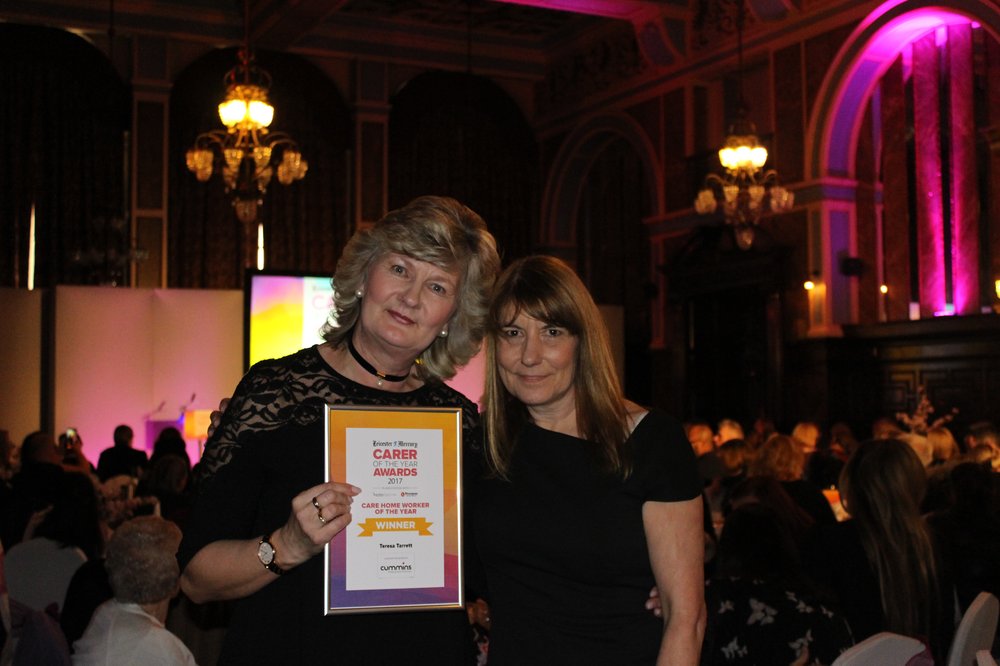 Fiona Hind has worked as a rehabilitation officer within Vista for almost thirty years, supporting individuals living with sight loss. Fiona's skills and knowledge as a rehabilitation officer have ensured that the people Fiona has supported have been able to develop their abilities through new technologies and manage their sight loss, thus enabling them to live independently, giving them a chance to make informed decisions and become an integral part of their local community.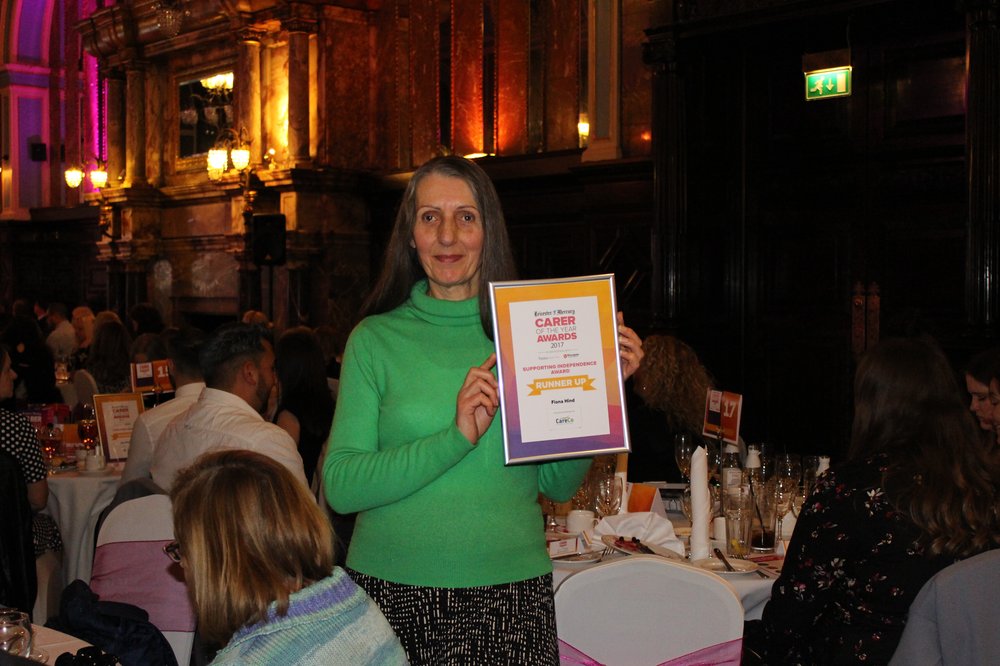 Jaci Duncan has been at Vista for more than twenty one years and is the Team Leader for the Deaf blind services. A nomination for Jaci said, 'Those that are deafblind live in a world where they can not only not see but they also cannot hear. Can you imagine a world like that? In the world of a deafblind person where even a simple task such as shopping for groceries becomes very difficult. Through her passion and dedication Jaci becomes the eyes and ears of the people she supports, permitting them to make thier own choices, through a range of communication techniques, without which those individuals would be isolated and have limited intercation with others'.