Vista offers free eye screenings for National Eye Health Week 2021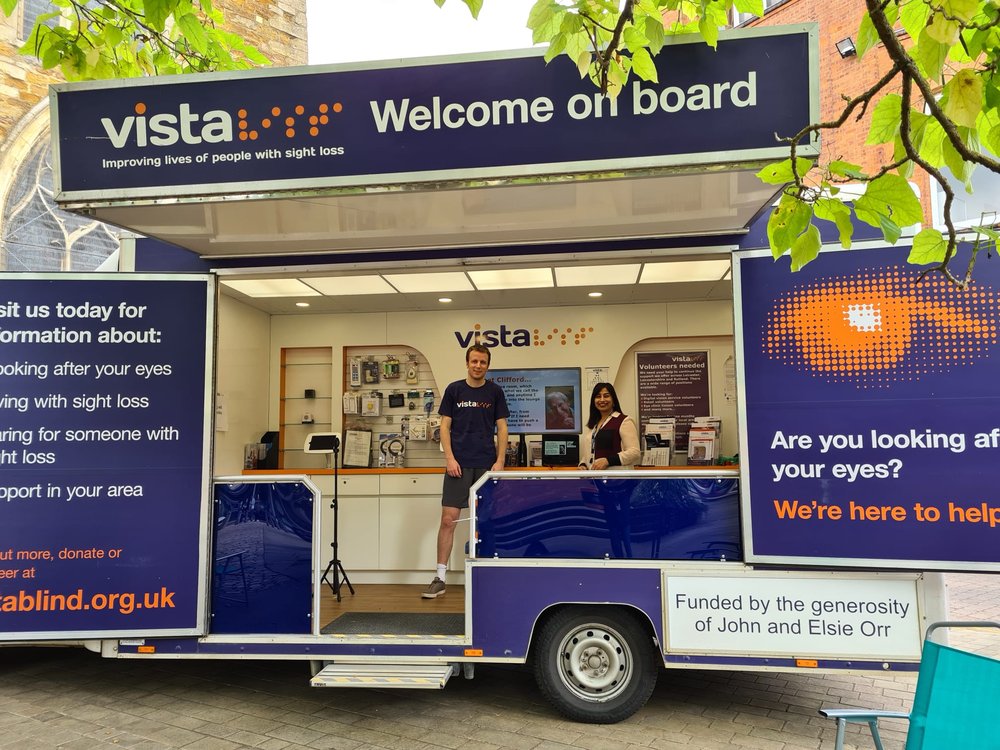 We're gearing up for a busy time during National Eye Health week from Monday 20th September - Sunday 26th September. 
We will be setting up at various locations during the week to provide information to the public about the dangers of easily preventable sight issues and give free eye screenings to detect any early warning signs.
As over 50% of sight loss issues is caused by preventable causes, if a problem is spotted early, conditions can be treated successfully to avoid potential sight loss. Whilst not a substitute for a full eye test, Vista's eye screenings take users through a series of simple exercises to see if there may be an issue with a person's sight.
As well as free eye screenings, we will be demonstrating how to use low vision aids, talking about our residential care homes, the launch of our virtual balloon race and will be hosting many other fun activities relating to eye health throughout the week.
We will be at the following locations to celebrate National Eye Health Week and create awareness of good eye health from 10.00 am – 3.00 pm:

Mon 20th Sept – Humberstone Gate West, Leicester City Centre, LE1 1DE
Wed 22nd Sept – High Street, near Specsavers, Oakham, LE15 6AH
Fri 24th Sept – Co-op Car Park, Hall Croft, Shepshed, LE12 9AN