Vista's Simmins Crescent Home receives a 'Good' rating from CQC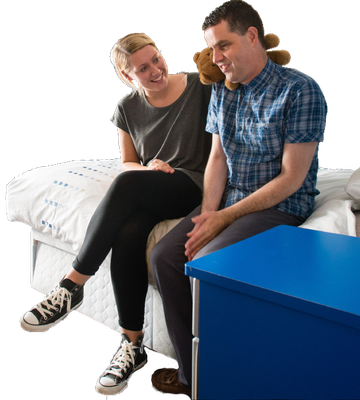 Whilst the care at Vista's residential homes continues to be of a very high standard, over the last 12 months, the Simmins Crescent home, has been working hard to achieve their 'good' rating and are now pleased to announce they have recently been awarded a 'good' rating by the CQC.
The dedicated team at the care home, led by the Residential Home Manager Joanne Neal, have made many improvements as well as investing heavily in staff training.
Set back from the main road in a quiet residential area just five miles from the city centre, each of our three bungalows provide a spacious, comfortable home environment for up to five people. Our dedicated staff offer person centred care for those with complex needs.
The Simmins Crescent Home is located at 6 Simmins Cres, Leicester LE2 9AH.
For more information about the home or to arrange a visit please call Joanne on 0116 278 1152 or email: simmins.crescent@vistablind.org.uk