Volunteer's Week: Tayyaba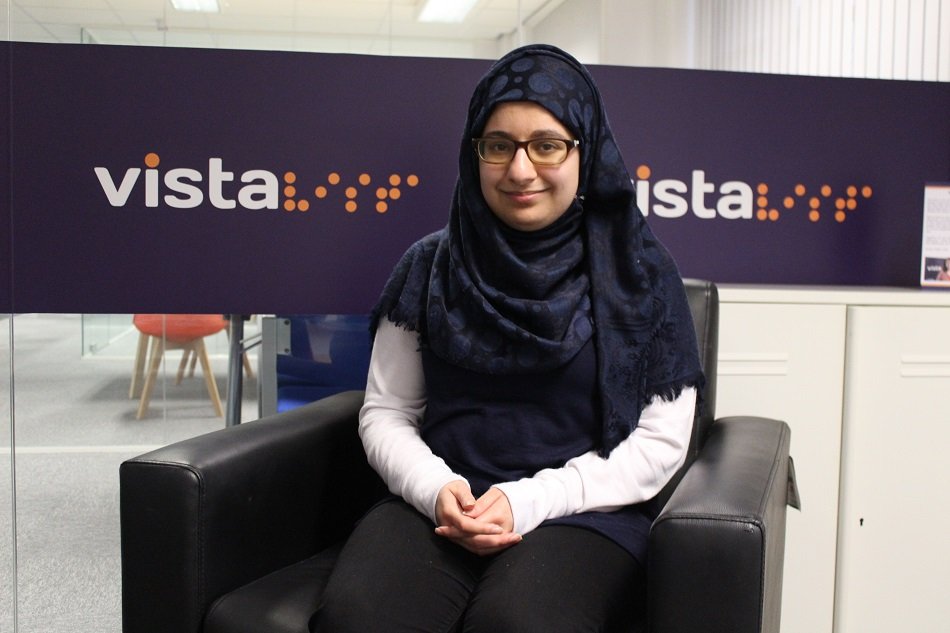 It's Volunteer's Week! Although it is under different circumstances this year, we still wanted to recognise and celebrate the work of our volunteers. Before lockdown happened, we spoke to Tayyaba Yasin about her experience volunteering at Vista. 
Please can you tell us a little bit about yourself and your time volunteering at Vista?
I like doing research, finding out about new things! At Vista, it's great I do a variety of different things, like help out on reception, filling, invoices, lots of arts and crafts too!
How long have you been volunteering with Vista?
Since September/October 2019. 
Why did you decide to volunteer at Vista?
I really wanted admin experience and wanted to work for a local charity.
What's your favourite thing about volunteering at Vista?
Everything! All the staff are so welcoming and supportive, I learn new things every time I am here.
Finally, what advice can you give to anyone who is looking for a volunteer position?
Keep calm and be positive, give it 100% and look to be excellent!
If you're interested in volunteering with us, please contact Rayhana, our Volunteer Development Manager on 0116 249 8843/07967799364 or via email at volunteering@vistablind.org.uk.