Vote for Vista to win up to £25,000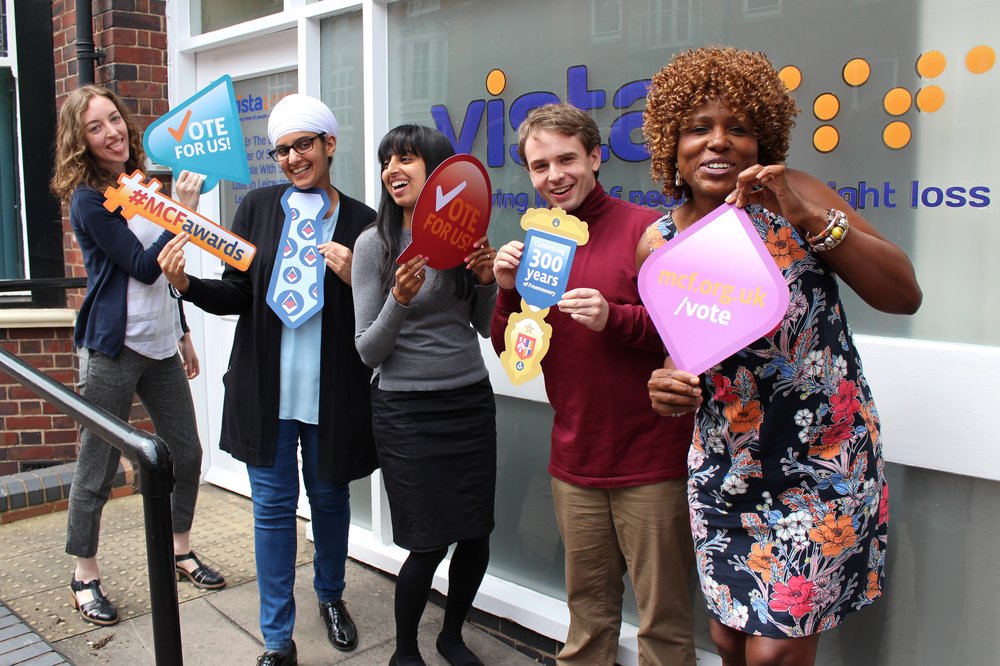 Vista is appealing to all its friends, supporters and people who use our services to vote online and help us receive a £25,000 Community Award from the Freemasons.
As part of Freemasonry's 300th anniversary celebrations, the Masonic Charitable Foundation is distributing three million pounds to 300 charities across the country, and Vista is one of those selected.
Each of the nominated charities will receive a grant, but the public vote will determine how much they receive, ranging from £4,000 to £25,000. 
Those who want to vote should visit the MCF website and vote for Vista. You only need to provide a name and email address - no signing up required.
The voting period is from Monday 12 June until Monday 31 July.
Jaspreet Kaur, Trusts and Grants Manager at Vista, said "A grant of £25,000 would make a huge difference to our work and will allow us to extend our Befriending Service to offer Digital Befriending. We would urge anyone and everyone to go online and vote for Vista. Please remember that every single vote counts."
The Masonic Charitable Foundation obtains all of its funding from Freemasons and their families. It is estimated that half of Freemasonry's total charitable expenditure of over £33m goes to charities that help people in communities across the country.
David Hagger, Grand Master from Leicestershire and Rutland Freemasons said "We are proud to be able to support many charities across Leicestershire and Rutland, but in this special 300th anniversary year we want to involve the public, as well as local Freemasons, in deciding which of the nominated charities should benefit most. I urge everyone to visit the website and vote."
To vote for Vista to win up to £25,000, visit mcf.org.uk/vote 
If you don't have an email address, or you need help voting, please call 020 3146 3309.