Assessment and rehabilitation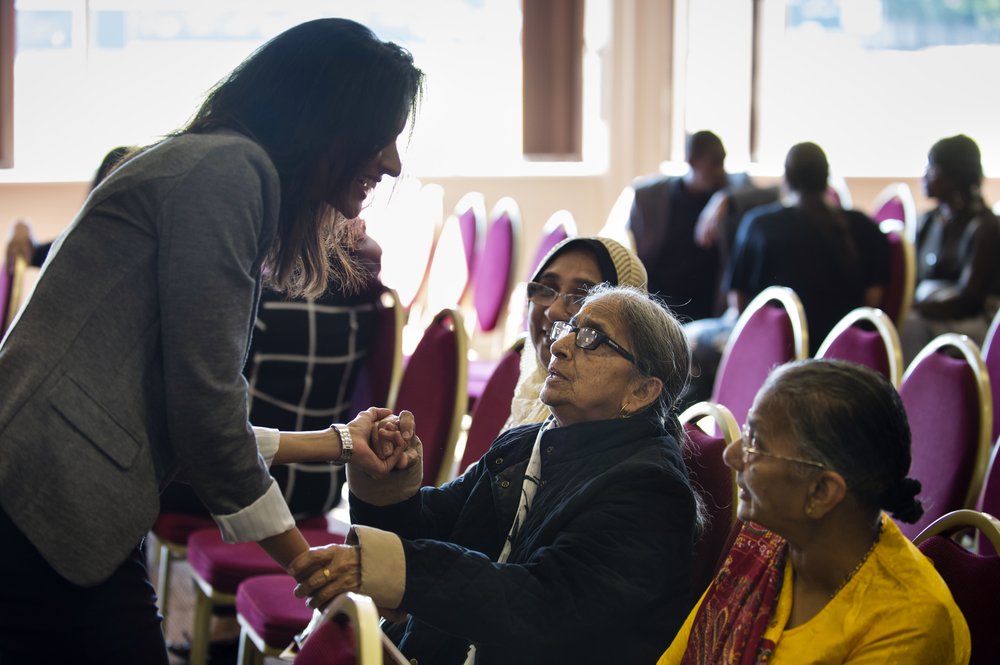 Our professionally qualified assessment and rehabilitation officers can help you adjust to losing your sight.
They will teach you specialist skills and techniques to help you stay independent at home, and offer advice and guidance on equipment and assistive technology that may be of benefit to you.
This could involve simple changes, such as lighting or magnifiers, advice on kitchen safety, such as pouring, chopping and peeling, or techniques to help with handwriting or using the telephone. They can also provide training to help you travel independently and work with you to learn new routes, whether on foot or using public transport.
Our assessment and rehabilitation team will:
Take the time to get to know you and understand the type of help that you need
Let you know about the support and services available from Vista
Teach you skills for being independent at home and out in the community
Teach you how to relearn skills, such as cooking in our teaching kitchen and travelling independently through mobility training
Provide communication support using large print, Braille and audio formats to ensure you can access your own mail and personal information.
This is a service for individuals who are registered as Severely Sighted or Partially Sighted. However support may still be available if you are not registered – please contact our Helpline for more information.
Living with sight loss courses
If you're newly diagnosed or coming to terms with your sight loss, our living with sight loss courses can provide hands on practical, social and emotional support to help you develop the confidence to cope.
Our qualified rehabilitation specialists will address the emotional impact of your sight loss and teach you useful strategies to help with the journey ahead. Some of the topics include:
Emotional wellbeing and support
Practical skills for everyday life
Maximising your remaining vision
Assistive technology
Guide dogs
Lighting and colour contrast
Low vision aids
Mobility
Keeping safe when out and about
You will be part of a small, supportive group of people who understand and can share experiences. There will be an opportunity to find out more about Vista's services, including specialist training and support available to you.
To register your interest in a session, please call 0116 249 8874. 
Information days
Vista offers a range of informative talks and presentations on a variety of topics and techniques. Each session provides an opportunity for questions and many feature equipment demonstrations.
Transport is available for all of these events.
Topics covered range from:
Benefits advice
Personal experiences of sight loss
Guide Dogs
Technology
Lighting and colour contrast
To register your interest in a session, please call 0116 249 8874. 

Bursary scheme
In recent years, there have been rapid advances in technology which has opened up new possibilities for people with sight loss.
Vista's equipment bursary scheme was set up in 2010 to provide access to equipment, gadgets and assistive technology for blind and partially sighted people on low incomes, living in Leicestershire, Leicester and Rutland.
For more information, please contact our Helpline.
Find out more
For more information, please contact one of our team below.

Case studies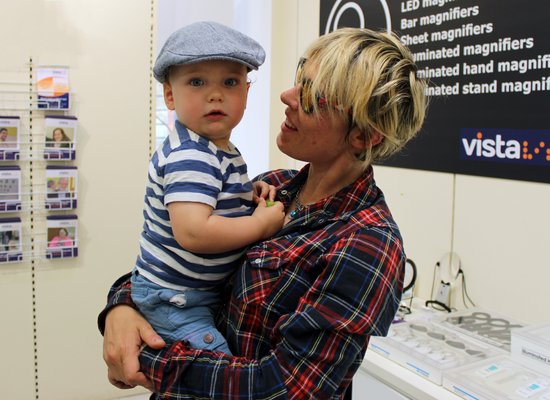 The equipment has opened up a new world for me, and the knowledge Brian has given me is invaluable.
Dylan was diagnosed at fourteen years old with Stargardt's Macular Dystrophy. She was very unfamiliar with technology, but was too afraid to try anything new.