Cath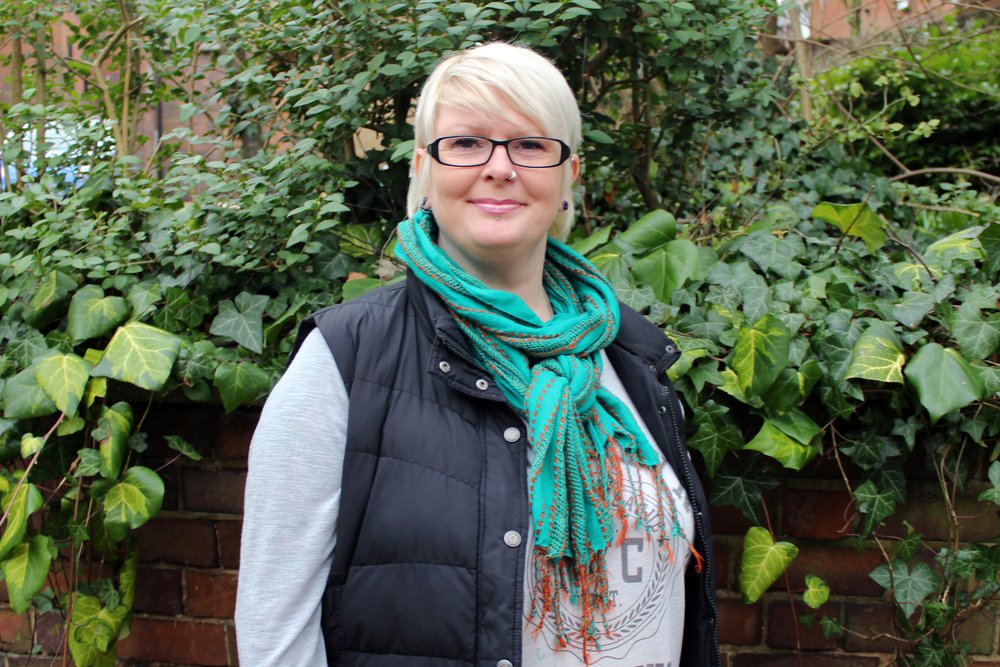 Cath has worked for Vista for twelve years, starting out as a Resource Centre Assistant. She said "Upon my return from maternity leave, I was offered the role of Resource Centre Coordinator, which included looking after the shop, social groups and low vision clinic.
"As these services expanded, and more jobs were introduced, I specialised in the role of Social Inclusion Coordinator."
Cath oversees Vista's social groups, and has witnessed first-hand the impact of the service. She said "The groups have helped me learn about how people manage sight loss, and I have seen how they benefit from the support they get from each other."
"Being there to help them is very rewarding, even just listening can make a difference to a person's life, and change things for the better. Their strength and approach to life is amazing, they've always felt like an extended family to me."
In 2017, Cath was successful in being appointed as Community Services Manager, and now manages a wider range of services.
She said "Overseeing different services during my years at Vista has been very beneficial, as it has laid the foundations for taking on more responsibilities. In my new role, I am keen to develop a deeper understanding of our community services. I also look forward to working closely with more staff and taking on new challenges."
Cath's role is full-time, however Vista's flexible approach to working hours has enabled her to work around her daughter's school times. She said "It can take some planning, but the flexibility has allowed me to attend parent's evenings and watch school concerts, to which I am very grateful."
She added "I'm very happy working for Vista, and after all this time, each day I think to myself 'What have I done to make a difference.' I'm also very lucky to be part of a wonderful team, who all have the same aspirations for people living with sight loss."
To find out more about working for Vista, please visit our job vacancies page.