Design Studio Architects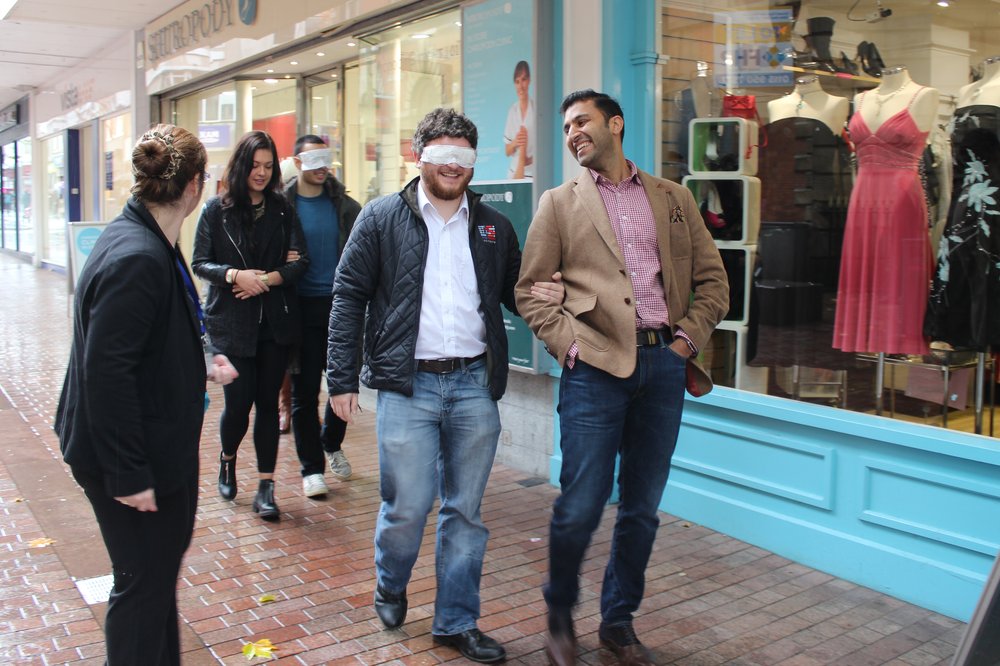 Vista's sensory impairment awareness training aims to raise awareness of sensory loss, and how individuals can be supported. 
Design Studio Architects attended the course in order to develop their understanding and explore ways of creating an accessible environment.
Keshiv Sudera, Managing Director at Design Studio Architects, said "The training was very interesting and useful, providing us with a valuable awareness of sight loss and how obstacles can be overcome with the right support.
"Sighted guiding was a very personal experience, as we were blindfolded and taught practical techniques. It was also a great experience as a team - you have to trust your colleagues, as being guided around Leicester city centre can be scary!"
The company are working with Vista on some innovative developments, and sharing their expertise in design to create architecturally inclusive environments.
Keshiv said "As an architecture firm, we fully appreciate the importance of the built environment. We feel it is imperative to focus on thoughtful design, which can have an immensely positive effect for people with sight loss."
Design Studio Architects is a RIBA Chartered practice specialising in both residential and commercial planning and design. To find out more about the company, visit www.designstudioarchitects.co.uk
To find out more about Vista's training, visit our sensory impairment awareness training page.