Ian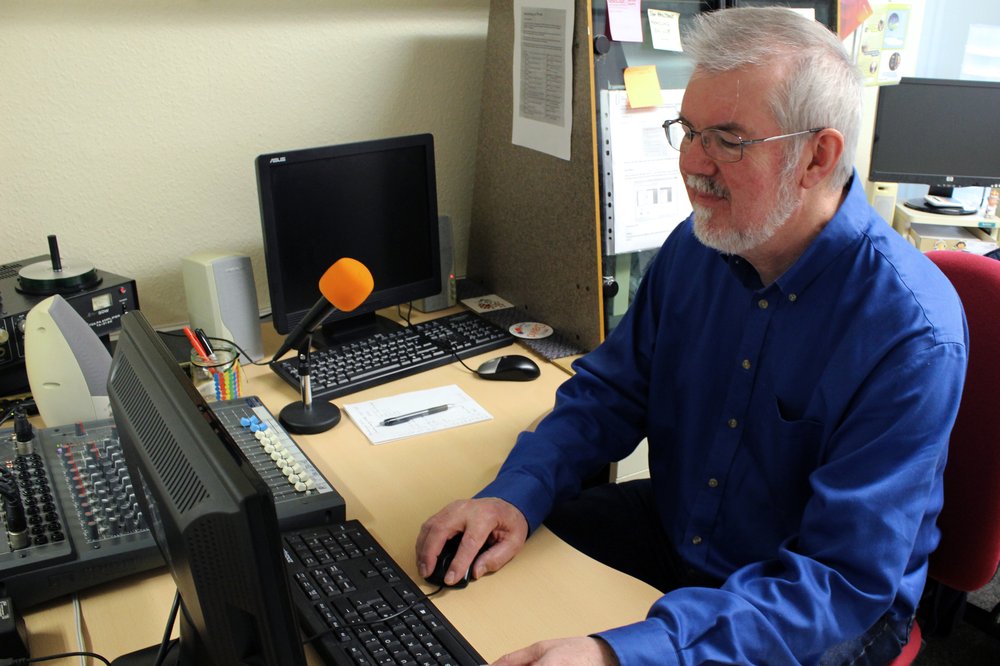 Vista produces and records talking newspapers for people with sight loss across Leicester, Leicestershire and Rutland, distributing copies to over 2,500 people each week.
Ian has always had an interest in sound engineering and recording - with previous volunteering work whilst living in Leeds, he gained valuable experience using editing software and recording equipment.
After moving to Melton Mowbray, Ian found out about Vista's sound services and applied to become a Newspaper Recorder Volunteer, and has now been visiting the studio for five years.
He said "I come to Vista's sound services three times a month, and it's become a stable part of my routine. It's a good use of my skills, and I've improved and become more confident with recording and editing."
Ian enjoys the tasks required, and finds the final product rewarding. He said "I'm happiest when I'm able to edit until the track is right, and finish the CD knowing it's ready in time for our listeners. Talking newspapers is an important service for many local people, it can make such a difference."
Ian added "Volunteering has also helped me, as it's a good use of my time and I feel that I'm giving back to the community."
To find out more about volunteering for Vista, please visit our volunteering vacancies page.