Shain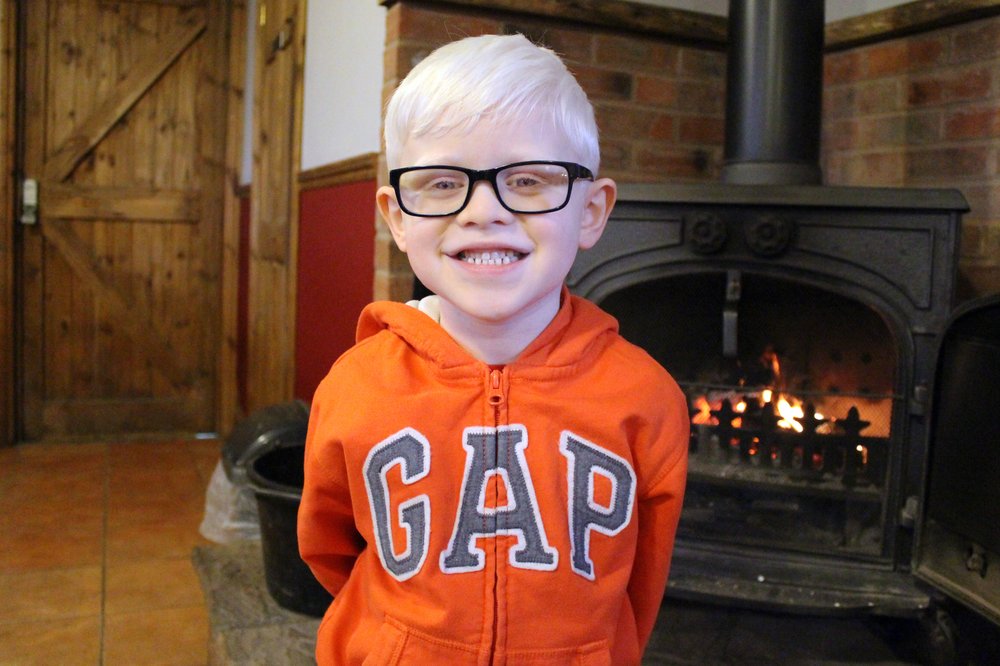 Vista's activities for children and young people with sight loss are a great way for families to get together and have some fun.
Shain, 5, was diagnosed with Albinism at birth. He can only see confidently up to a metre and a half away, and anything further is very blurry and a vague shadow. His sight cannot be corrected with glasses or lenses.
Beejal, Shain's Mum, said "We were at Leicester Royal Infirmary when Shain was around three months old. Paula, Vista's Family Support Officer, recognised his condition and approached us, providing advice and information about Vista's services."
Shain and Beejal have attended several activities, such as pantomimes, pottery classes and wildlife parks. She said "Now that Shain's getting older and more involved, the activities have been really fun. He'll give anything a try, but he does need support."
The activities have been a great opportunity to meet other families in similar situations. Beejal said "There were loads of children at the pottery class, and it helped Shain understand that there are others out there who can't see very well. He made friends with a little boy at the class, they were just chattering away!"
She added "Vista's activities are brilliant, and give us a chance to get out and about. It's also nice to speak with other parents – everyone has different experiences, but we can all relate to each other."
To find out more, visit our children's activities page.