Spencer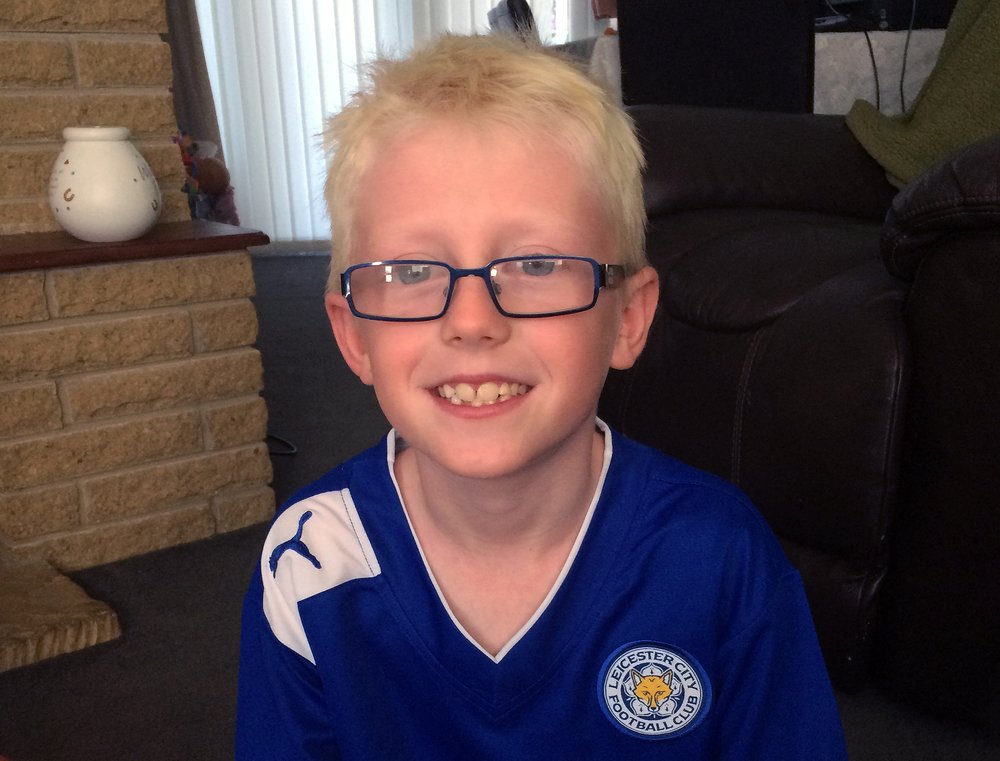 Spencer, 9 years old, was born with Ocular Albinism with Nystagmus. He has been supported by Vista since registering as visually impaired. 

Becci, Spencer's mum, said "With his glasses on, he can see at 6 metres what a 'normal' child can see at 36 metres, which is a significant difference. 
He also has no depth perception, which can make him seem clumsy. However, he copes remarkably and doesn't see himself as different."
In recent years, Spencer has learnt more about sight loss and the support Vista provides, and decided to start fundraising. He said "I want to raise money for Vista because they help lots of visually impaired children like me."
"So far I have raised over £750 - I've taken part in a 5k run in Braunstone Park with my mum, and also held a cake sale.
I'm now organising a non-uniform day and will do a presentation about my condition at school, so that more children find out about Vista and help run their services."
Becci, Spencer's mum, said "I'm so proud of Spencer and what he has already managed to do, especially at such a young age. We're very thankful for Vista's support, and Spencer now wants to help others in his shoes."
If Spencer has inspired you to fundraise for Vista, visit our do your own fundraising page.