Skydive
Date

Time

Location

Nottinghamshire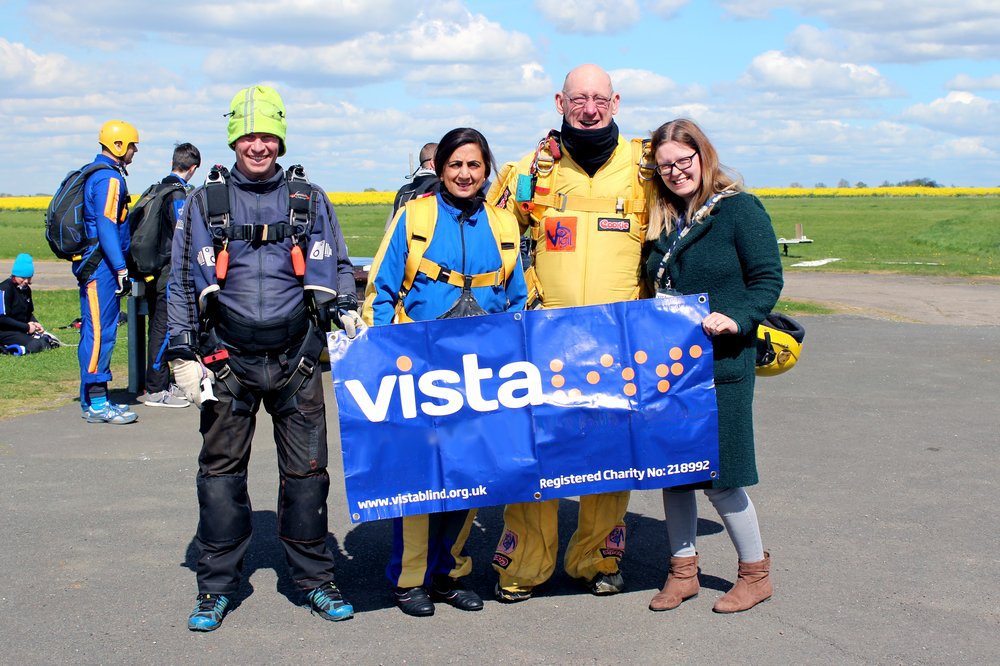 Experience the incredible sport of skydiving! Following a short pre-jump briefing, you will enjoy the adrenaline rush of freefall and the thrill of the flight under parachute, all while securely attached to a highly experienced and qualified instructor.
After exiting the aircraft you will freefall for 45 to 50 seconds, reaching speeds of over 120 mph, until your instructor deploys your parachute. The descent under the parachute will take several minutes, during which time you can enjoy the amazing views of the Nottinghamshire countryside.
Please note that for tandem skydives there is a MAXIMUM WEIGHT (fully clothed) of 210 pounds (15 stone, 95kg) for those over 5ft4in (163cm), or 182 pounds (13 stone, 82.6kg) for those 5ft4in or less. This limit is in place for your own safety and that of the instructors.
Capture this amazing adventure with an optional video and photo package (cost not included), which you can choose to add on the day of your Tandem Skydive subject to availability (but book in advance to avoid disappointment!).
Registration fee: £60 
Min fundraising target: £460 (including the cost of the skydive, excluding the registration fee).
Or, you can fundraise £230 for Vista and pay the £230 for you to 'jump' on the day (excludes the registration fee).
More details about this amazing adventure can be found here.
To register please fill out this form or email fundraising@vistablind.org.uk.
Book now!
Please book your place for the skydive here.