Brian Negus crowned Skills TalkTalk Digital Hero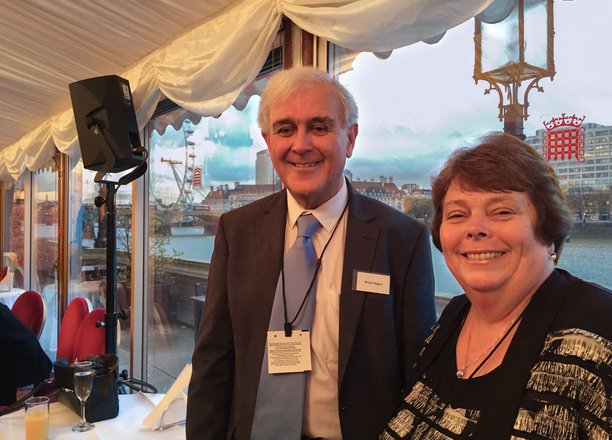 Vista Ambassador Brian Negus has been named as this year's Skills TalkTalk Digital Hero and has secured £5,000 for our equipment bursary scheme.
The Loughborough local attended a ceremony at the House of Lords on Thursday 5 November, where he received his prize. 
Brian, who is a registered blind photographer, is passionate about helping others with sight loss change their lives using smartphones, tablets and digital cameras.
He volunteers his knowledge and expertise, helping local people get the right equipment and training them on how best to use it. This includes using email, navigation, speaking printed text and online banking.
This video, commissioned by TalkTalk, gives an insight into Brian's work with Vista: www.youtube.com/watch?v=7C61kkKSJsk

The £5,000 will go towards our bursary scheme, which provides access to life-changing assistive technology and equipment for people with sight loss on very low incomes.
Brian said "Through Vista's bursary scheme, we meet visually impaired people from all walks of life looking for assistive technology to improve their lives. I'm able to talk through the equipment and ensure it gets maximum use. As a visually impaired person, I understand how important it is to have the skills and confidence to use it properly."
"When people lose their sight they can often feel isolated and cut off from the world. The prize money is going to be used to help as many visually impaired people as possible through Vista, to feel digitally included, across Leicestershire and Rutland."
The TalkTalk Digital Heroes Awards have already invested half a million pounds into small-scale projects having a big impact on others through the use of technology. At the heart of these projects are inspirational people, like Brian, that are bringing people together, offering support to those around them and giving them the tools that make the lives of us all a little easier. 
To find out more about Vista's bursary scheme, visit our assessment and rehabilitation page.