Design Studio Architects continues partnership with Vista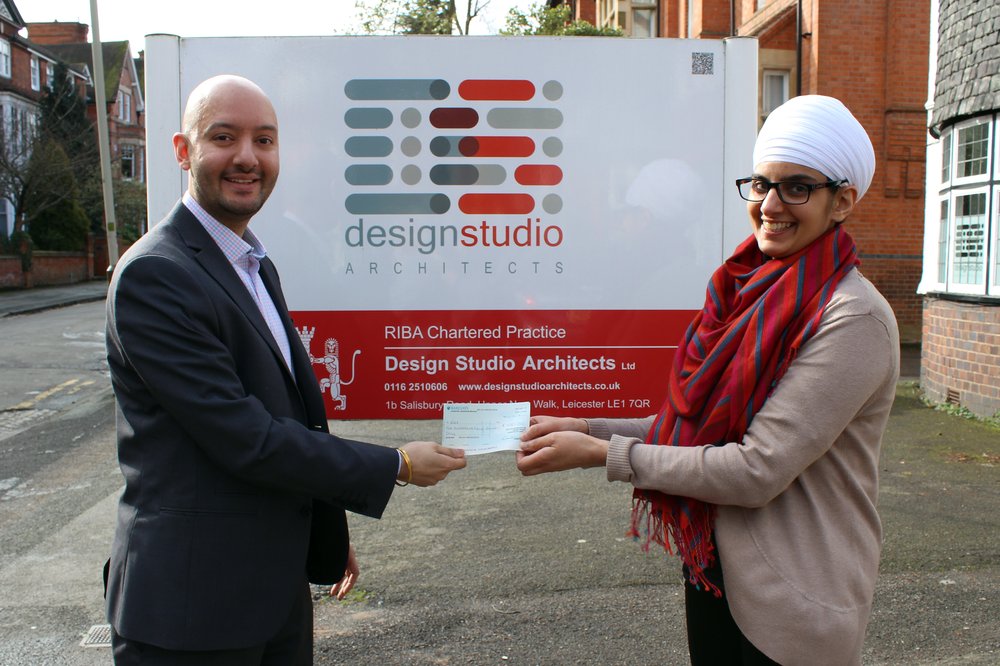 A Leicester based architect company will be continuing their partnership with Vista, following a year of fundraising and exploring design opportunities in order to improve the quality of life for people with sight loss.
Design Studio Architects chose Vista as its Charity of the Year in November 2015. As well as taking part in fundraising activities, the architect firm have donated their time and expertise across a range of projects in our residential homes.
Most recently, they designed the newly opened Cyber Café at New Wycliffe Home. Thanks to the architect firm's work, residents can now browse online to feel part of the digital world or communicate with their friends and families who live abroad.
In addition, the firm have presented a £550 cheque, generated from donating a percentage from all of their domestic project packages throughout 2016.
Paul Bott, Vista's Chief Executive, said "We have completed some incredible projects during our partnership with Design Studio Architects. Vista is an innovative and forward thinking charity, and we're always striving to design services that ultimately meet the needs of people with sight loss in creative ways."
"Design Studio Architects are a very friendly and innovative company, who are always open to new ways of working with us. We are delighted that they will be continuing to support us."
Keshiv Sudera, Managing Director at Design Studio Architects, said "We fully appreciate the importance the built environment can have on an individual with sight loss. It has been a pleasure to work with Vista, and we look forward to working on more projects in the future."
Design Studio Architects is a RIBA Chartered practice specialising in both residential and commercial planning and design.
To find out more about the company visit www.designstudioarchitects.co.uk, email info@designstudioarchitects.co.uk or call 0116 251 0606.
For more information about fundraising opportunities with Vista, email fundraising@vistablind.org.uk or call 0116 249 8801.