Vista at Krishna Speaks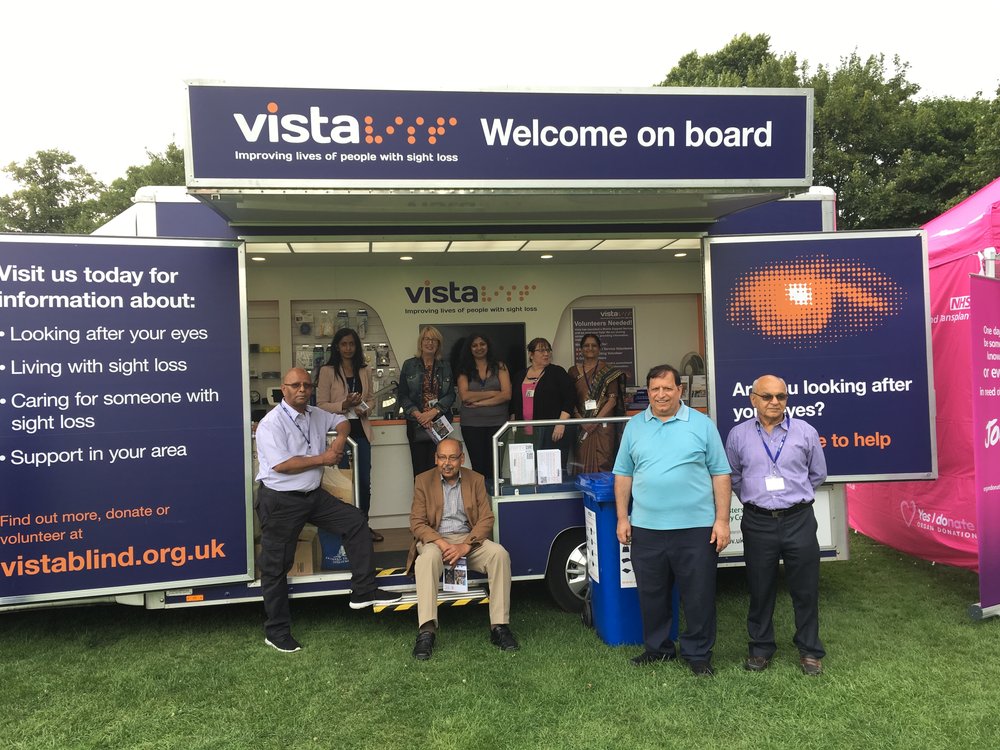 On 26 – 31 July, we were very fortunate to be involved with the Krishna Speaks Festival, a religious event for Asian communities, held at Rushey Fields Recreation Ground.
Pujya Bhaishri led the daily Katha discourses, disseminating the divine teachings of the Shrimad Bhagavat scriptures – particularly the story of Lord Krishna, to celebrate the cultural heritage and strengthen spiritual and religious values.
We attended in order to make contact with local people and visitors to Leicester, raising the importance of looking after your eyes, whilst offering advice and information to those who may be living with sight loss or at risk of sight loss.
Vista's Mobile Support Service vehicle had a presence on each day, with staff from Community Services, Fundraising, Human Resources and Leicester Ageing Together, as well as volunteers helping to spread the word about our services.
There were thousands of people in attendance, and those we spoke with now have useful information to hand, should the need ever arise for further intervention regarding their sight. The festival had a very calm and relaxed atmosphere, and there was an array of beautiful coloured attire to celebrate this special event.
For more information, visit our Mobile Support Service page. To find out more about Krishna Speaks, please visit their website.