Cameron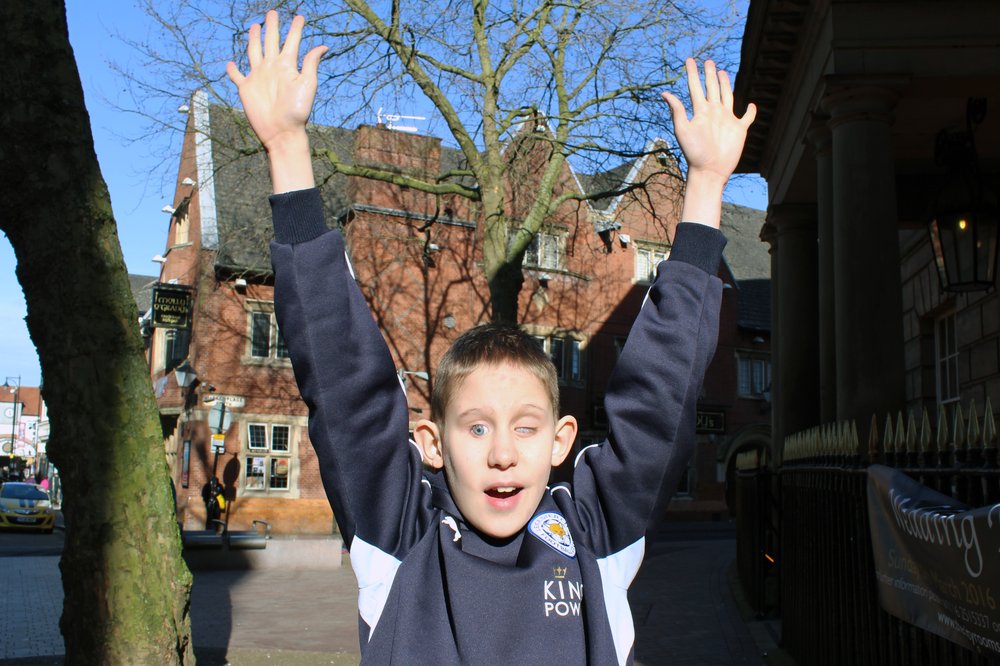 Vista offers services and support for children and young people with sight loss, providing information and advice, as well as specialist leisure activities, music therapy and rehabilitation support.
Cameron, 12, was born with sight loss. He can tell when it's day or night, and recognise people through shapes, however his vision is very limited. He said "I'd like if I could see a bit better, because I can sometimes do things on my own but sometimes I need help."
Vista's Rehabilitation Officers continue to work with Cameron, supporting him at home, at school and when out and about. He has taken part in Vista's cookery classes, information days, life skills courses, and mobility programmes.
Cameron said "I think the rehab courses are excellent, Christine is so helpful. I've learned how to do new things, like cooking – although I don't really do these at home, because Mum is there!"
He added "When I get older and need to do more things by myself, I can keep going to Vista for support."
Cameron has also attended several exciting activities, including a 'blind driving experience' which involves getting behind the wheel and learning to drive. 
He said "At first I didn't think I could do it, but then I rammed the pedal down and went full speed ahead, it was like a race! It felt amazing to be able to drive, I'd rate the experience 1,000 stars."
Christine, Vista's Senior Rehabilitation Officer, said "Rehabilitation sessions are valuable to young people like Cameron, helping them to gain practical skills and achieve their full potential."
She added "There's also the important social aspect, as they are encouraged to help and interact with others in a similar situation."
To find out more, visit our child rehabilitation page.