Dylan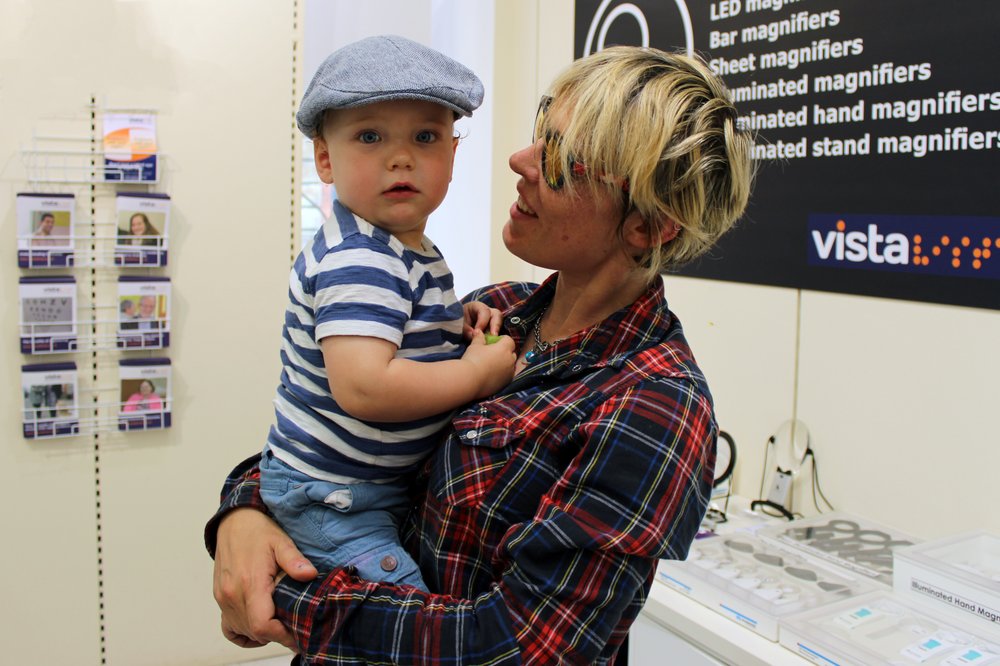 Vista's equipment bursary scheme provides access to equipment and assistive technology for people with sight loss who are on low incomes.
Dylan was diagnosed at fourteen years old with Stargardt's Macular Dystrophy, a degenerative condition which affects her central vision. She was very unfamiliar with technology, and struggled to use her mobile phone with a magnifying glass until reading the screen became almost impossible.
As a mother, Dylan was also struggling with finding and reading baby food products. She needed to seek some form of help, however she was too afraid to try anything new – "Technology seemed to adapt overnight, and I was left behind."
She purchased an Apple iPhone, however it remained on her shelf until Vista's Rehabilitation Officers provided their assistance and helped to make an incredible difference.
Dylan was put in touch with Brian Negus, a Vista Ambassador, who shared his expertise in assistive technology. She said "We've taken small steps, and Brian has built my confidence over time."
"The question now is 'what do I not use my phone for' - I can bank online, send emails, access the news and social networks, and I can take and edit photos for the first time in my life."
With the help of Vista's bursary scheme, Dylan is now the owner of an iPad, printer, keyboard, a KNFB reader (which converts print to speech) and a Navigon (talking sat-nav).
Dylan said "They're incredible tools, I never have to strain the little residual vision I have. The equipment has opened up a new world for me, and the knowledge Brian has given me is invaluable."
"It's hard to explain the scope of what assistive technology can do for a visually impaired person. When you have spent most of your life in the dark, it's like taking a rocket into the universe. I never thought that so many doors could be opened for me."
To find out more, visit our assessment and rehabilitation page.