Lynda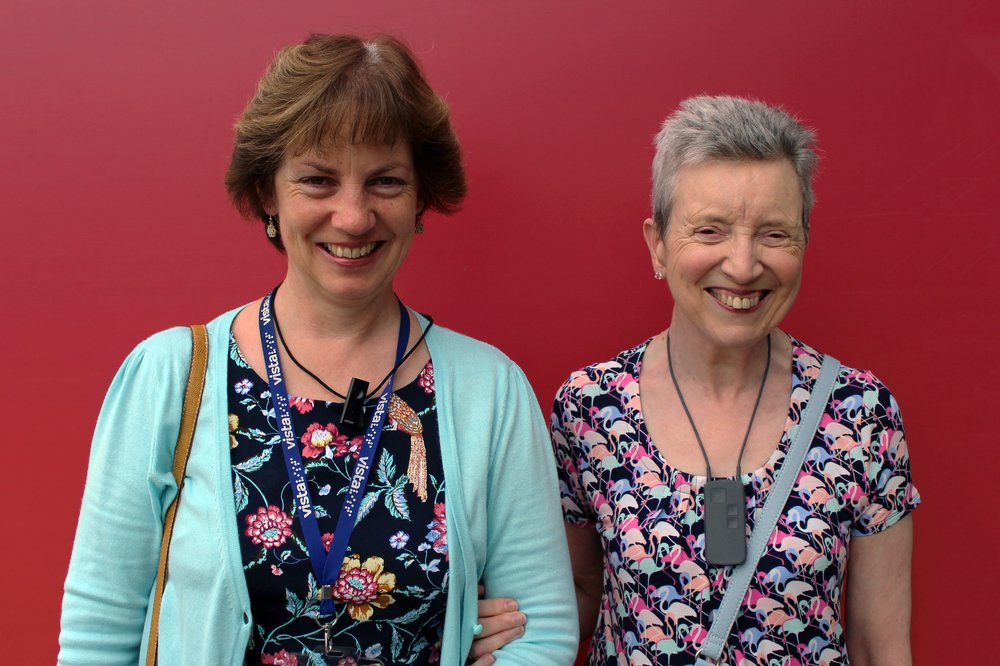 Vista's deafblind service teaches mobility and communication skills, so that people with dual sensory loss can remain as independent as possible.
Lynda has been supported by Vista for over thirty years, after her sight and hearing deteriorated throughout her adult life. 
She said "I was born with Usher syndrome type II, which affects both senses. My vision started to get worse as a child, I was partially sighted as a teenager, and blind by the age of thirty-five.
There is no compensation of your other sense. People with sight loss can use their hearing to aid them, whilst people with hearing loss have visual clues to events around them.
However, this isn't possible with dual sensory loss, and when your sight or hearing deteriorates further, you bereave the loss again. I found it very difficult and frustrating to access information, making me feel isolated from the world."
In 1984, Lynda registered with Vista and met with a Rehabilitation Officer, who taught her how to use a cane and helped her learn the route to pick up her children from school. Lynda has since been supported by Vista's Guide Communicators, which has made a remarkable impact.
She said "Vista's support has given me the confidence to access the community. It is a circle of independence, confidence, assertiveness and self-respect.
Since gaining this confidence, I have delivered training courses on dual sensory loss and assistive technology, been on interview panels, taken part in voluntary work, and now give the readings at my local church."
Lynda added "I cannot imagine life without Vista's deafblind service – I would be a very different person to who I am now.
It can be stressful to not have useful vision and trying to hear what people are saying – however, with the support of someone who understands dual sensory loss, I can make informed choices in my own time."
To find out more, please visit our deafblind reablement page.