John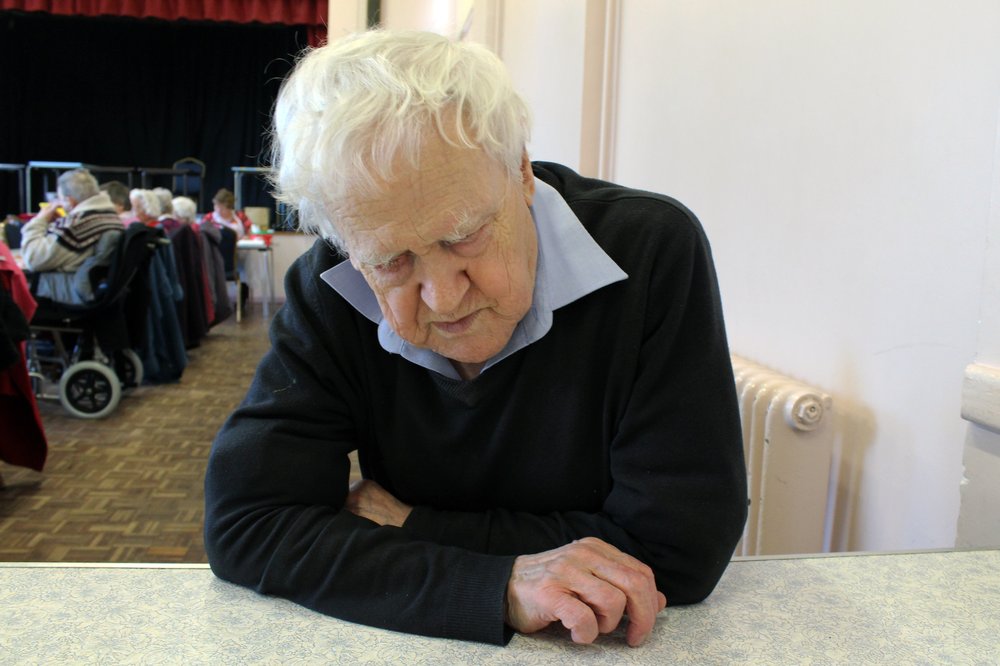 Vista runs social groups throughout Leicester, Leicestershire and Rutland, offering a supportive environment for people with sight loss.
John was a normal teenager, living in Hinckley during the Second World War. At just 14 years old, he was a civilian casualty, resulting in complete blindness in both eyes from gunshot injuries.
He said "Instantly becoming visually impaired had a major impact – it disrupted my education, which then disrupted my chances of employment and having a career. Even though I learned to get around, I was worried I wouldn't be able to achieve something worthwhile."
Despite his sight loss, John has pursued various careers throughout his life, working as a medical typist, a social worker, a teacher and a radio broadcaster. However, over the last decade, he found himself on his own.
He said "From my experience of social work, I was aware of the dangers of social isolation and knew I needed to do something. When someone falls into that trap, it can be really hard to get out of it."
John got involved with Vista's groups, and now attends for the social aspect of getting out and talking to people - "It's a way of leaving the four walls of my flat, and it really does help to alleviate social isolation."
He added "Vista's social groups could also benefit newly visually impaired people, as it helps to be around others who can relate. There's no embarrassment, as we're all in a similar situation."
To find out more, visit our social groups page.