Steve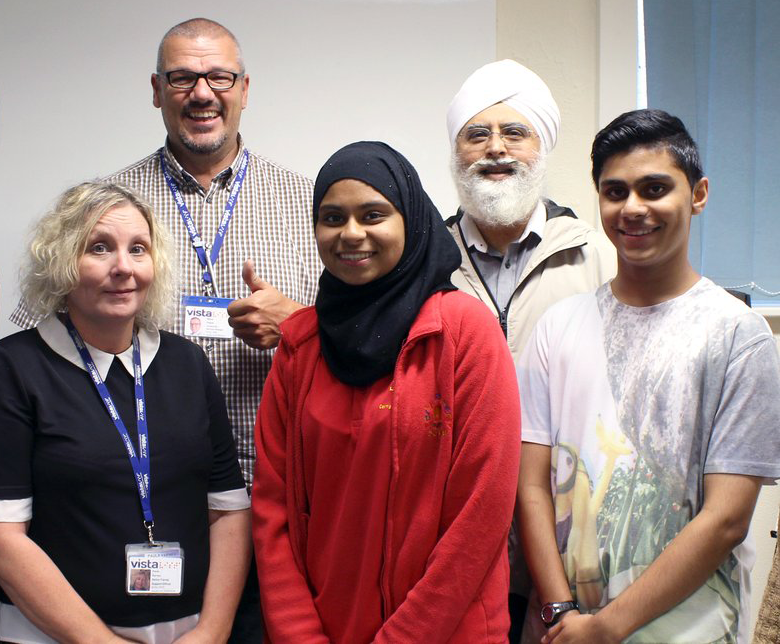 Steve has worked for Vista for over ten years, starting as an Eye Clinic Support Services Coordinator. He said "I made sure that our services were well-embedded in local communities, ensuring that individuals were given support at the point of diagnosis."
"I started to look at how we could make our services more efficient, so that we could help even more people. I reviewed and restructured these services, creating models that still work today. This task really helped me to understand the needs of people with sight loss, and it was truly rewarding to know our improved services would make a difference."
"Vista also helped me gain a significant amount of personal development through their training, and I achieved my certificate in Health and Social Care and Level 5 in Leadership and Management very early on."
Steve began to develop an interest in securing contracts with local authorities. He said "This was a particular strength of mine, and gave me an opportunity to progress within the organisation."
Steve was promoted to the role of Community Services Manager, which expanded his interactions with procurement and commissioning offices in health and social care. He said "The horizons of funding were changing, and securing contracts became more challenging, which meant looking at different ways of continuing our services."
Thought had to be given to diversifying how projects were funded,  by doing this particular successes have included over £300,000 of funding from Big Lottery for Family Support Services  and £108,000 from Children In Need for Children's Activities. Steve said "Gaining this funding was an amazing feeling, knowing how much our projects are valued by the people we support, allowing families and Children and Young People to build genuine friendships to reduce the impact of sight loss."
"The successful win of a contract will always give me a buzz, enabling Vista to retain a progressive set of expanding services."
In 2018, Steve progressed into the role of Operations Director, and now has responsibility for a wide range of service delivery including Advice and Information, Children's Services and Rehabilitation and Vista's 4 Residential Homes. He said "To manage a wide range of services is not without its challenges, but the diversity of what we offer for local people is something I am very proud of."
He added "I'm lucky to have a committed team, opportunities to create new service ideas and see them through to reality, but most of all knowing that together we make a difference to the lives of children and adults affected by sight loss."
To find out more about working for Vista, please visit our job vacancies page.