Volunteer on the Bus
Location

Various locations within Leicester and Leicestershire

Hours

Flexible to suit you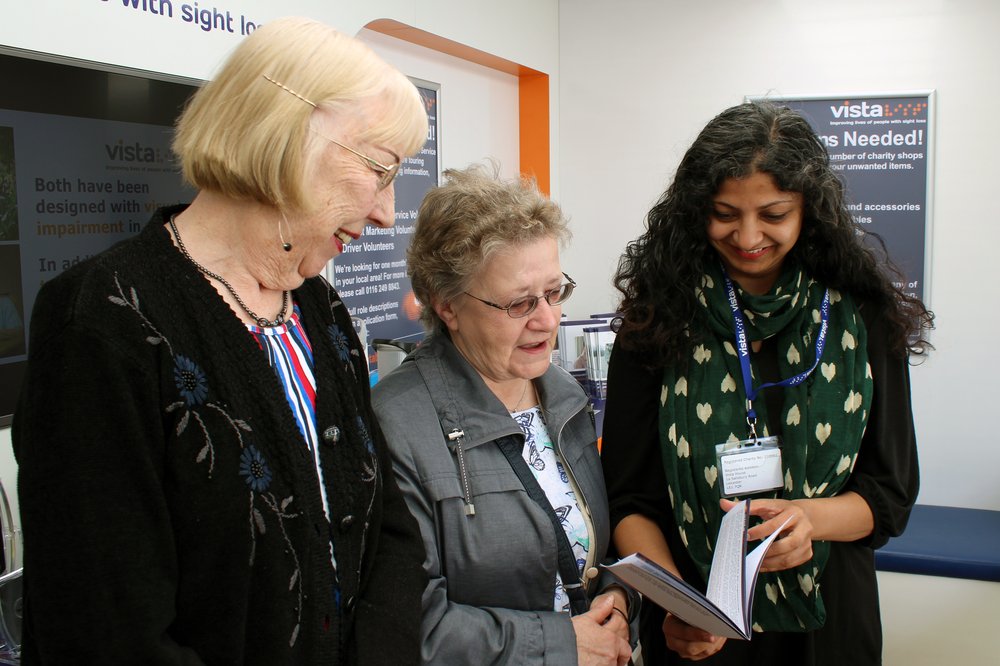 You will be providing  information about sight loss, no day is the same! You will be based outside community centres, leisure centres, libraries and shopping centres travelling in our Bus across different locations within the city and county.

Responsibilities:
To engage with people within the community who may be at risk of losing their sight.
To help deliver information about the prevention of sight loss.
Offer opportunities to access support within the local communities.
To promote Vista in community and events and to publicise our valuable services.
Help to maintain the tidiness of the bus and keep leaflets and information up to date and support admin tasks.

Qualities and skills we are looking for:
Do you like being outdoors?
Are you good at talking to people
Are you friendly and enthusiastic?
We will train you to talk about sight loss and use eye screening equipment
We will help to develop your skills and experiences
Support provided for you:
Visual Impairment Awareness Training will be provided and take place at Vista
Regular newsletters, updates and news from the Volunteer Manager at Vista
Other training as identified
Reimbursement of out of pocket expenses such as mileage or public transport costs
Training on products and services offered by Vista.
We hope that by becoming a volunteer you: 

 Feel rewarded and empowered 

Increase your own self confidence

Develop your language and communication skills

 Meet new and interesting people

Develop new skills and share your knowledge and skills

Learn new skills that could be helpful for future employment opportunities or further learning
Health & Safety: 

Take reasonable care for the Health & Safety of themselves and others whom may be affected by their acts or omissions whilst volunteering with Vista.
This volunteering opportunity is suitable for volunteers aged 18 years and above and is subject to two references.
Apply for this vacancy