Future of Vista's Digital Buddy Service Secured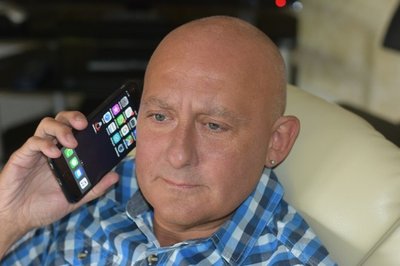 The future of Digital Buddy Service has been secured following a donation of £95,000 from the Lottery Community Fund. The Digital Buddy Service is a volunteer-led support service to help people with sight loss become more digitally savvy, so they can overcome the challenges of everyday life and help reduce isolation.
Ian Watts, Digital Vision Project Officer, said "We are so happy to have this service secured for at least another 2 years. We've achieved a lot so far and have so much more that we can do. Our aim is to match as many people with one of our digital buddies, based on their specific needs and our volunteers' area of expertise. This funding means that we can continue to help people."
The service is reliant upon a dedicated volunteer team, and many themselves have a varied degree of sight loss. Their first-hand experience of using modern accessible technology has given them a perfect range of skills which they pass to others every day, providing a unique ability and perspective for teaching.
For more information about this service, or to enquire about becoming a Digital Buddy, please contact: digitalbuddy@vistablind.org.uk or Ian Watts on 07715078845.