Vista seeks young people with a visual impairment to share their talent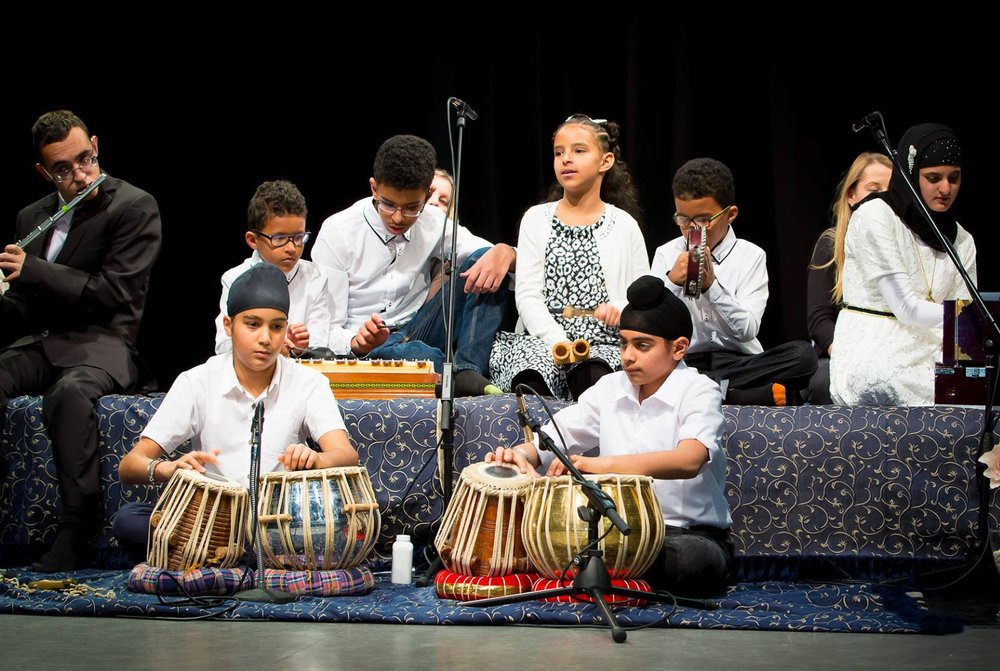 Do you have a passion for music? Like to sing, dance or act? Or perhaps good at telling jokes and making others laugh?
We are on the lookout for children and young people who are keen to explore a talent to come along to a taster event on Sunday 26 June at Mosaic in Leicester Forest East, 2 – 5pm.
The session has been organised ahead of this year's Holosophic music and dance event in October, which showcases a variety of North Indian and Western Classical music including vocals, santoor, sitar, tabla, guitar, and contemporary and folk dance.
This year the team are keen to open up this opportunity by also including those who are interested in singing, dancing, acting, and comedy, as well as an interest in playing a music instrument. 
Jameelah Faisal, aged 12, took part in the event last year, and is returning this year to help out during the rehearsals in the run up to the main performance. 
She said: "I didn't play any musical instruments before getting involved with Holosophic, so it was a new and fun experience. The taster sessions were good as we got to practice lots and things were explained really well.
"The performance was exciting, everyone was smiling and I felt some recognition for what I had learnt. I would definitely recommend it to other children looking to try something new, I'm going to come back this year and support any new people involved so they have an enjoyable experience too."
We are also looking for musicians who play an instrument to get involved with mentoring the children during rehearsals in the run up to the performance in October.
Paula Varney, Family Support Officer at Vista, was heavily involved in last year's event. She said: "The children learnt a sequence of sounds both vocal and instrumental, which over the ten weeks they put together with another young person who played the flute. 
"The sessions helped them build their listening and communication skills, as well as working as a team, which then gave them the confidence to perform to an audience of over 300 people. They all worked incredibly hard and had an amazing sense of achievement after their performance."
If you are interested in getting involved with the Holosophic event, please come along to the taster session on Sunday 26 June at Mosaic, 2 Oak Spinney Park, Ratby Lane, Leicester Forest East, LE3 3AW.
Alternatively for more information, please call 0116 249 8847 or email info@vistablind.org.uk
About Holosophic Society
Holosophic Society UK is registered charity formed and run by volunteers for the purpose of personal and spiritual development of everyone. They offer programmes and publications on ethical living, spirituality, and the meditation practice taught by Sant Baljit Singh. They help in the local community through various charity activities, such as the creative and excessive music sessions with Vista.