Fundraise Your Way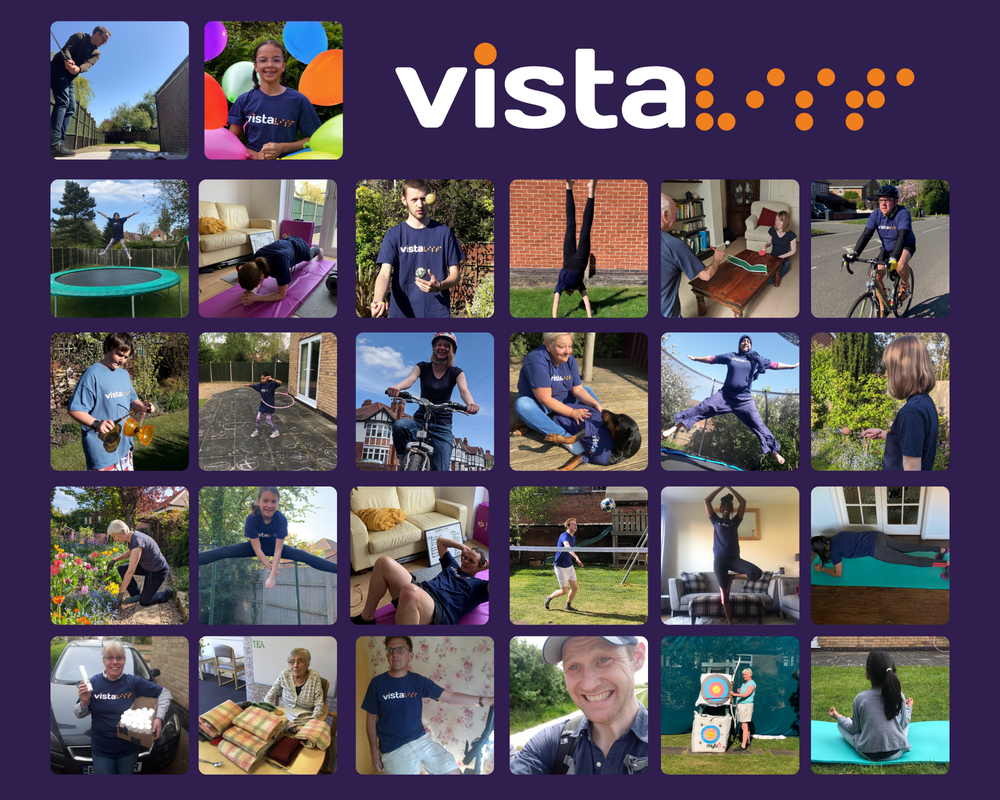 Almost anything you enjoy doing can be an opportunity to fundraise for Vista. From running a marathon, to sky diving or holding a charity bake sale, the possibilities are endless.
Here are some ideas to help get you started:
Hold an event - quiz nights, family fun days, pamper parties, fancy dress days, auctions or balls are all excellent ways to raise money and get people involved.
Fundraising at work - if you think your employer would be interested in fundraising for Vista, please visit our corporate partnerships page for more information.
Challenge yourself - Fancy running a marathon or tackling an overseas trek? Whether it is cycling from Lands' End to John o' Groats or scaling the Three Peaks, challenges are a great way to raise money whilst doing something you love.
Bake a cake - Cake sales and coffee mornings are easy to organise and fun to do at home, work, school or in your local community. Get your friends involved to help you spread the word.
Volunteer your time - Donate your time and help out with activities like bucket collections, marshalling events, or collecting money from donation boxes in your local area. Visit our Volunteering Events page for upcoming opportunities.
Organise a sports day - Love football, rugby or cricket? Why not get everyone together and organise a tournament? You can charge for entry and encourage your team mates to ask for sponsorship. Skittles and bowling get everyone involved, no matter what age or ability.
Nominate us at your local supermarket - Many supermarkets have schemes for customers to nominate charities, so look out for ways they contribute to local causes and nominate Vista.
In Waitrose and Asda, pick up a Community Matters leaflet and nominate us for their green token scheme. The details to enter on the form are - Fundraising Team, 0116 249 8801, fundraising@vistablind.org.uk, www.vistablind.org.uk.
Other stores have different schemes - for example, Sainsbury's staff nominate local causes, so if you know someone who works for them, suggest putting Vista forward.
You can find more information on how to plan and organise your event in our fundraising pack:
If you are unable to access these documents and would like them in an alternative format, please contact the marketing team at marketing@vistablind.org.uk

To kick off your fundraising why not set up an online giving page? It is an easy way of getting your fundraising ask to family and friends and the money is sent directly to us, reducing the work for you. Even better, gift aid is automatically claimed for tax payers who support you, increasing the overall amount that Vista gets.
Find out more
For more information, please contact one of our team below.



Case studies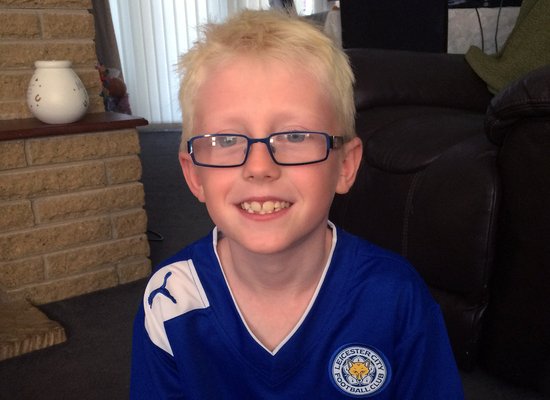 I want to raise money for Vista because they helps lots of visually impaired children like me.
Spencer, 9 years old, has been fundraising and spreading awareness about Vista within his school and local community.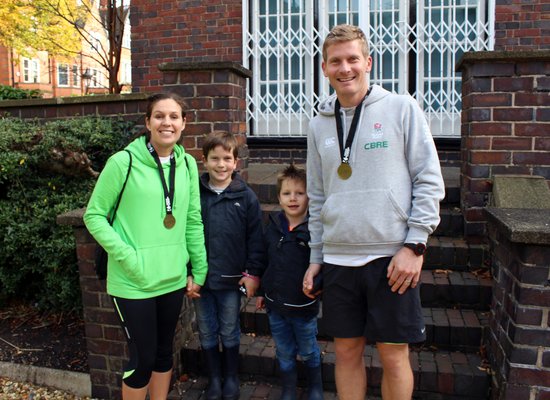 I really enjoyed the day - it was my first half marathon, and to run for a great charity made it even more worthwhile.
Matt Nurse ran the Leicester Half Marathon in aid of Vista, who provide ongoing support for his five year old son Freddie.