Low vision clinic
Our low vision clinic has moved to the Kathleen Rutland Home site, 117 Hinckley Rd, Leicester Forest East, LE3 3PF.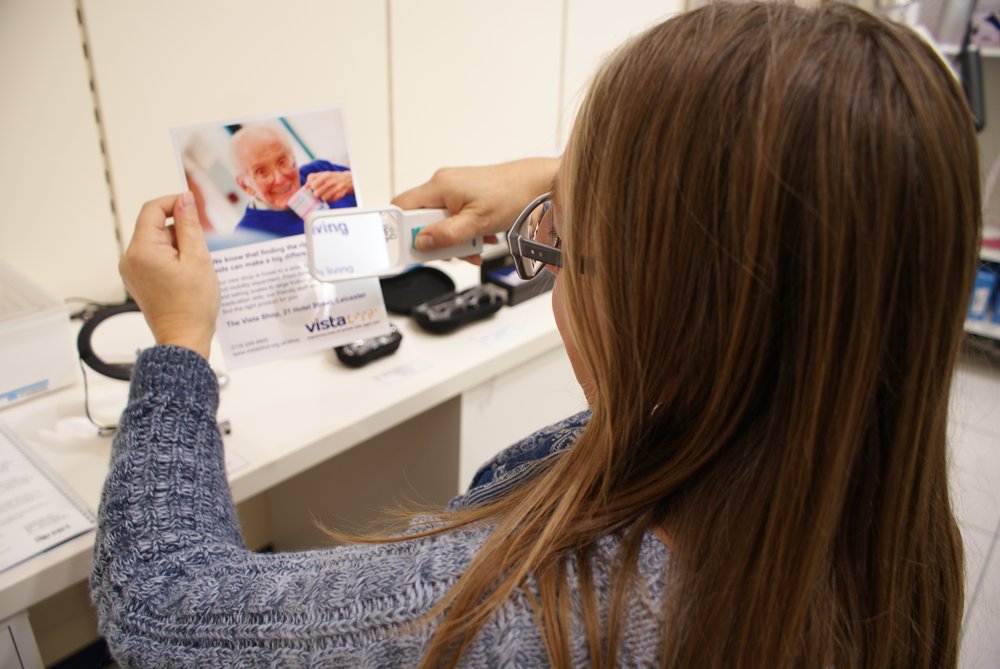 If your sight cannot be improved with glasses or contact lenses, you may be referred to Vista's Low Vision Clinic for an assessment. 
Located nearby our Kathleen Rutland Home in Leicester Forest East, the clinic provides comprehensive assessments to people of all ages, and also offers a range of low vision products to help maximise use of your remaining vision.
Your vision will be assessed by an optometrist, who will talk to you about the implications of any sight problems and provide advice to help you carry out activities you may be finding difficult.

If a magnifying device is of use, it will be loaned to you, after you've been shown how to use it and taught special techniques to help you see better. You will also be advised about equipment that could help.

Following your appointment, arrangements may be made for someone to visit you and explain further services that are available.

This service does not offer medical or surgical treatment for any eye conditions or eye diseases. If after assessment it is felt that such treatment might be appropriate, or further medical investigation is needed, then you will be referred to an eye specialist or an ophthalmologist, via your GP.
There are two parking spaces at the front car park for dropping patients off, then further parking round the back (next to St Andrews Church).