Advice and information service in hospital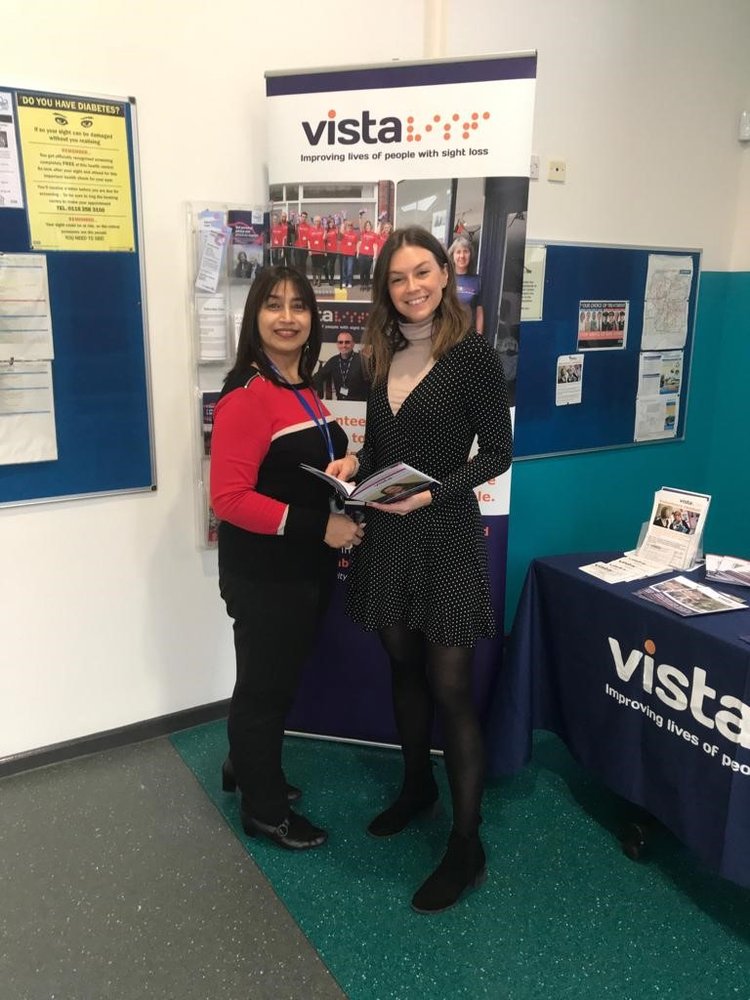 Our team are working in the hospitals and will be pleased to see you. If you have any questions about this service, please call our information line on 0116 249 8839.

Based in local eye clinics and hospitals, our specialist staff can help anyone experiencing sight loss, including relatives and carers, providing emotional support and practical information when it's needed most.

We are there right from the start, helping you to understand your eye condition and supporting you through the early stages. We can provide advice on living with sight loss and keeping your independence as well as information about registration, benefits and concessions.
We'll explain the services that Vista provides and put you in touch with other organisations that could help you.
Vista's advice and information services are located in the following Ophthalmology outpatients clinics and hospitals around Leicester, Leicestershire and Rutland: 
Hospital Passport
We have produced a Hospital Passport for patients with a visual impairment or combined sight and hearing loss to use when they enter hospital. The aim is to help hospital staff better understand the needs of the individual. 
If you are unable to access this document and would like it in an alternative format, please contact the marketing team at marketing@vistablind.org.uk
Information booklets
If you have been diagnosed with an eye condition, or supporting someone who has, it is important to have access to the right information. 
The following booklets provide advice and guidance on the benefits of registering a visual impairment, and information on how to guide someone with sight loss. 
The following booklets provide details relating to some of the most common eye conditions, including treatment options and support available. More information about these conditions can be found on our common eye conditions page.
If you are unable to access these documents and would like them in an alternative format, please contact the marketing team at
marketing@vistablind.org.uk
Find out more